How to Build a Content Marketing Strategy for Free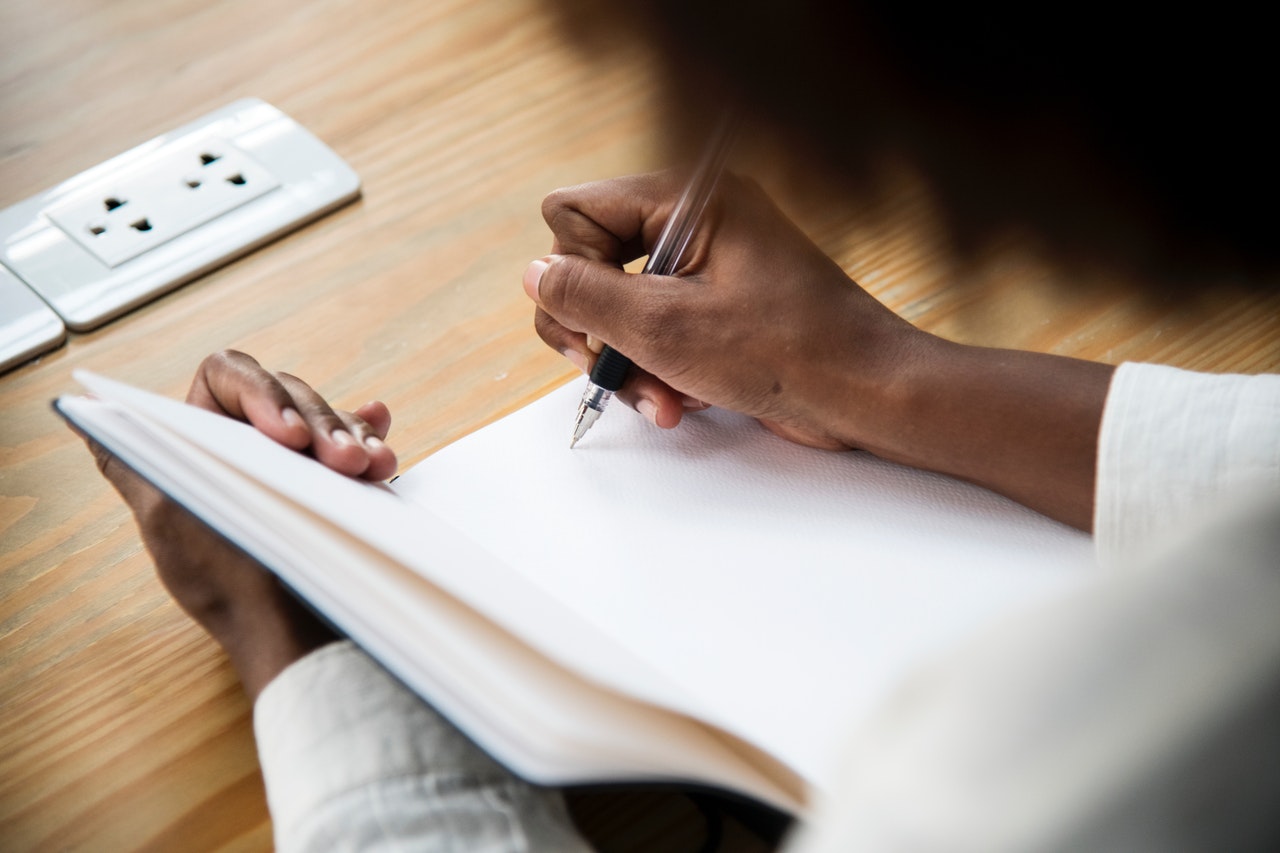 Pop quiz!
What's the easiest, quickest, and most effective way to reach your target audience?
If you answered "content marketing," you're right. Content marketing is a time-tested marketing method used to deliver relevant and engaging content to a specific audience. The goal of content marketing is to develop a relationship with prospective customers in the hopes of eventually converting them into actual customers.
According to the Content Marketing Institute, content marketing generates over 3x as many leads as outbound marketing and it costs 62% less.
(you can find more handy marketing stats here)
But content marketing isn't just for lead generation. You can and should use content marketing to maintain a relationship with your current customers so that they continue to buy from you and also tell others about your product.
Unlike traditional ads, content marketing is not focused on the quick sale. It's about delivering value, educating the audience, and building trust.
If you've never created a content marketing strategy before, you may feel intimidated. Where do you begin? What do you include? How much will it cost? How long will it take?
You'll begin with this post. Below, we'll discuss everything you need to create a content marketing strategy for free. If you have one afternoon, you can create a simple strategy from scratch.
Let's get started.
Create Goals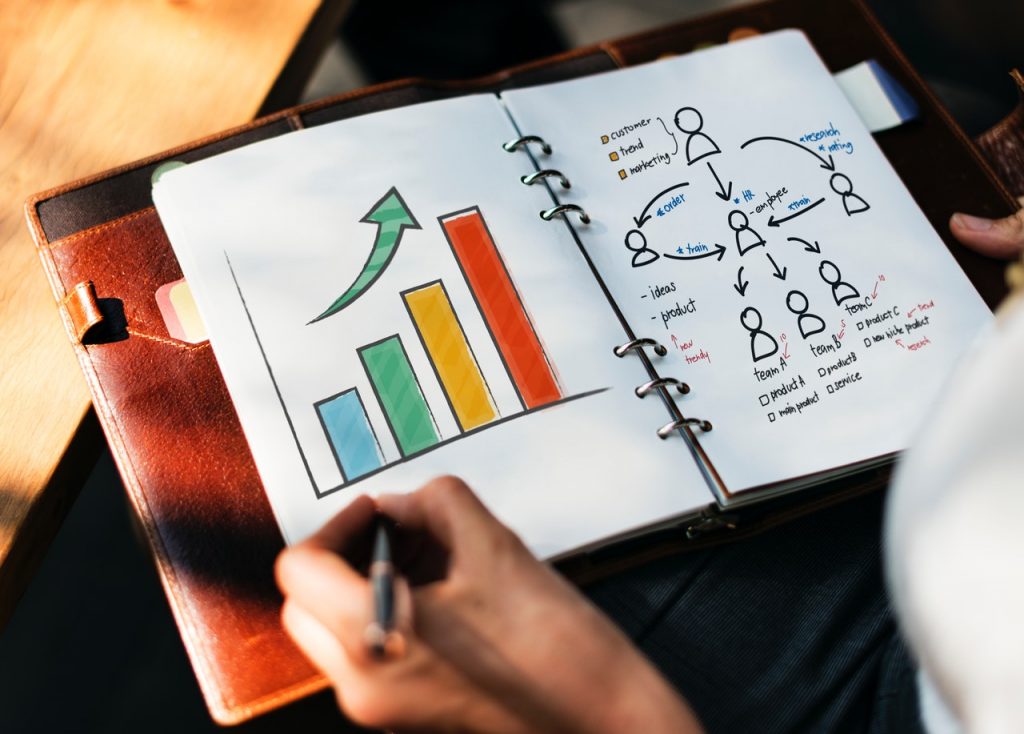 Start with your goals. What do you wish to accomplish with your content? Here are the most common goals for content:
Attract new leads
Convert leads into customers
Bring more traffic to your site
Build trust with your audience
Retain more customers
Increase customer loyalty
Encourage referrals
Generate more money from existing customers
Forge business partnerships
Improve your search engine ranking
When crafting your strategy, let your goal(s) dictate the content that you produce. For example, if your goal is to convert leads, your content should focus on customer education. If your goal is to create partnerships with other businesses, your content should focus on thought leadership and news about your industry.
[bctt tweet="When crafting your content marketing strategy, let your goal(s) dictate the content that you produce." username="beacon_by"]
Your overall content strategy can have multiple goals, but I recommend starting off with one or two main goals. Once you've accomplished those goals, you can start adding more goals slowly to your content marketing strategy.
Develop Your Customer Personas
Once you've set your goals, it's time to create customer personas.
A customer persona is a fictional representation of your ideal customer. You create a profile of this ideal customer by defining their basic demographics (i.e. age and gender), pain points, and goals.
You cannot create an effective content marketing strategy without developing customer personas. It's essential that you know who you're "speaking to" with your content. What are they hoping to accomplish by reading your content? If you don't know the answer, you may miss important points when writing your content and lose the prospective customer forever.
Here's an easy-to-follow guide for creating a customer persona (along with a free, downloadable template).
Identify Your Brand Personality
Now that you know who you're talking to you, let's turn the tables. Who are you? If you had to distill your brand into an adjective or two, what word(s) would you choose?
To give you a few examples, some brands are quirky (Skittles), reliable (BBC), rugged (Ford trucks), or magical (Disney).
Identifying your brand's personality will help you create content that consistently strikes the right tone with your audience.
Audit Your Current Content
Have you already produced content on your blog or social media? Great. Let's analyze that content first to find out if the content:
Fits with your goals
Speaks to your ideal audience
Matches your brand personality
If your current content doesn't meet the above criteria, tweak it until it does. Or delete it and start fresh. There's no law that says you must keep an off-brand, hopelessly generic blog post from 2017. If you've pivoted, if your audience has shifted, if your products have changed, if you've clarified your message, your old content may not make sense to new prospects. Don't be afraid to delete irrelevant posts or at least unpublish them.
Also, evaluate your most popular content. This tells you what type of content your audience enjoys so that you can create more of it.
To figure out what's most popular on your site, add the free Google Analytics tracking code if you haven't already. Google Analytics will show you how many people visit each page/post on your site. It will also tell you how people find your site (i.e. from another page on your site, via Google search, or by clicking a link on social media).
Target the Right Keywords
If you want to get found by search engine users (and who doesn't?), you need to be very intentional with the type of content that you produce.
Would you like to attract new leads? A top way to do that is by optimizing your content for search engines. This practice is known as SEO (search engine optimization). Content marketing and SEO work hand-in-hand. Here's how it works:
Let's say you sell bedazzled dog accessories. Your potential lead goes to Google and searches for "rhinestone dog collars." You want your website (whether that's a post or a product description page) to be within the first 10 results that Google shows to that potential lead. If your website is on any page other than page 1, most Google searchers won't see it. That's because most people don't click past the first page of search results.
So how do you get your website to show up within the first 10 results? One of the most important factors is the keyword that you choose. Choose a keyword that your potential lead would most likely use when googling. Then use that keyword in the title of your page and naturally throughout your content.
Assuming that you've created content that your target audience wants to read, think about the words that they would use to find your content. Then be sure to add those exact keywords into your content.
Focus on long tail keywords, which are three or four-word specific keyword phrases. It's the difference between "collars" (which is a short tail keyword) and "rhinestone dog collars" (which is a long tail and more specific keyword). By adding more keywords, you'll narrow your search audience to the people who are most interested in your content.
Make a list of the top 10 long tail keyword phrases that you'd like to target with your content. Then create content for those specific keyword phrases.
Create Content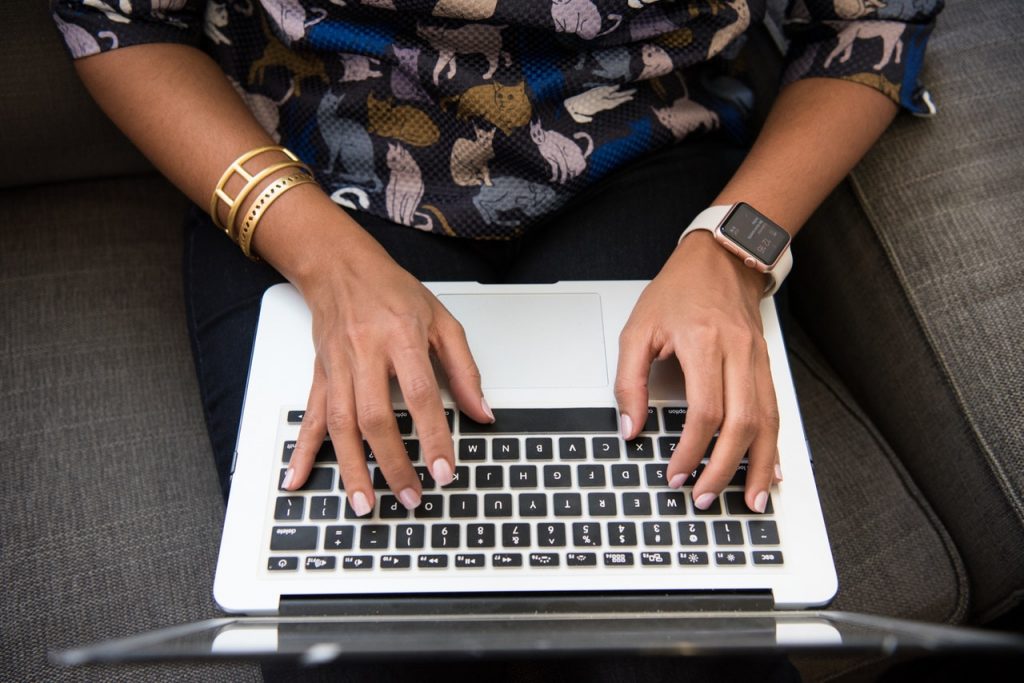 Here comes the fun part: Creating content. Web content isn't just blog posts. You can create many different types of content such as:
Case studies
FAQs
Guides
Infographics
Live streams
Newsletters
Podcasts
Q&As
Quizzes
Reviews
Social media updates
Videos
Think about the type of content that would best meet the needs and goals of your target audience. It's okay to have multiple content types. It's even better if you're able to repurpose one piece of content several ways (for example, turning a case study into a blog, video, and podcast.
Next, create a schedule for when you'll post content and how frequently. For example, what day of the week will you publish your blog posts and will you do it every week or every other week? Consistency is the most important part of the equation when it comes to content marketing. You cannot post erratically and hope to win.
Use a free tool like Trello or Google Sheets to create an editorial calendar. This will allow you to organize your ideas, assign tasks, and schedule due dates.
Don't Forget About Lead Magnets!
Don't forget to insert lead magnets, such as checklists, eBooks, and white papers, into your content marketing strategy. Lead magnets play a crucial role in advancing multiple content marketing goals such as converting leads into customers or growing your email list.
There are two ways to use lead magnets in your content marketing strategy:
Embed lead magnets as content upgrades in your blog posts.
Create standalone lead magnets. Promote these types of lead magnets on dedicated landing pages or as a popup on your website.
Use these lead magnets to lure in prospective leads. You'll place each standalone lead magnet on a dedicated landing page.
Get started on your first lead magnet here.
Spread the Word
It's not enough to create content. You've also got to publicize your content to the world. Outside of search engine optimization, there are two main ways to tell others about your content. Make content distribution part of your content marketing strategy. Here's how:
Market Via Email
Have an email list? Let them know about your new content via a weekly, bi-weekly, or monthly newsletter. This allows you to stay top of mind while also building trust with your subscribers.
Don't have an email list? Get started right away. First, sign up for an email marketing service like MailChimp. Second, use Beacon to create lead magnets and capture email addresses. Third, send emails to everyone on your list using MailChimp.
Market Via Social Media
In addition to creating original content for social media, also tell your follows on social media when you have new content to share.
Use a free social media scheduling tool like Blog2Social (for WordPress) or Buffer to update social media followers whenever you publish new content.
Next Steps
Create your first lead magnet for free here.
Also, be sure to check out these related posts: