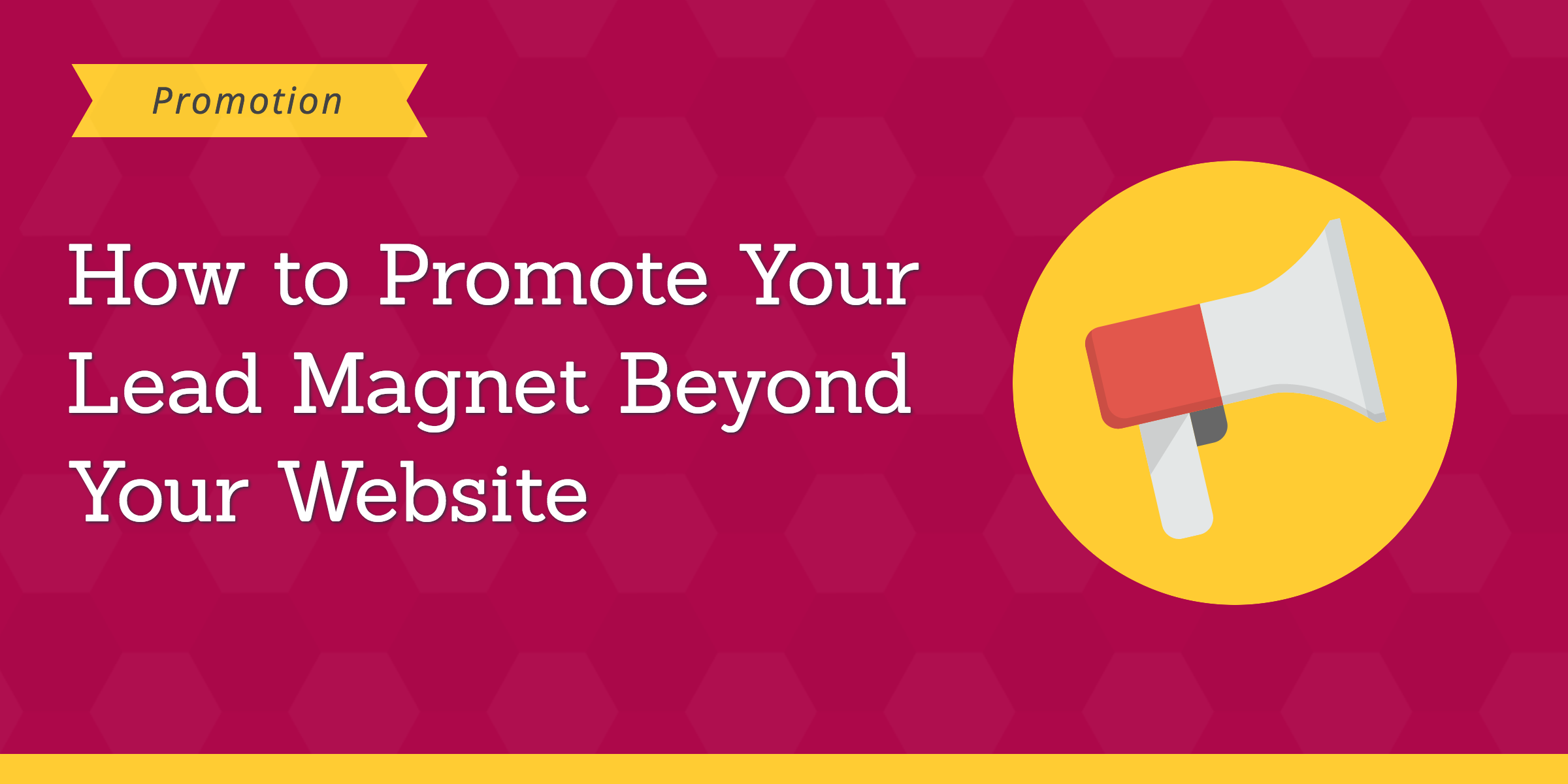 I'm sure you're asking yourself this every time you create a new lead magnet:
"What else, apart from linking to it from my blog, could I do to tell my audience about my eBook or checklist?"
And you know what:
That's EXACTLY what I'm going to help you with today.
I'll show you 5 super-easy but powerful strategies to promote your lead magnet beyond your website.
Sounds interesting? Then let's do it.
#1. Include a Link To Your Lead Magnet In Your Email Signature
Did you know that, on average, we sent about 40 emails per day?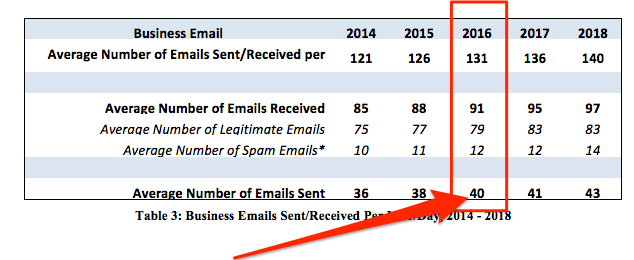 (Graph and data from the Email Statistics Report by the Radicati Group)
Pretty crazy, huh?
But you know what's even crazier? That on any given day, you have around 40 opportunities to promote your lead magnets, as well as other content.
How? By placing a link and a short information about it in the one element that appears in the every message you send – signature.
So, if your email signature contains only your name, position, and website address, enhance it with a blurb about your lead magnet, and a call to action prompting a person to learn more about it.
Here's an example how Hubspot promotes their culture code in the signature.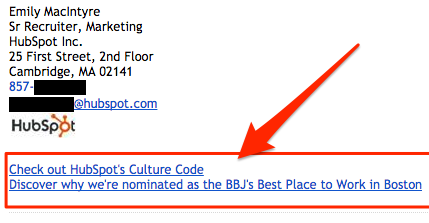 #2. Add a Link to the eBook to Your Author Bios on Other Websites
Look, it goes without saying:
Guest blogging is one of the most powerful marketing strategies for a B2B company.
It has helped countless companies and business owners to build authority and introduce themselves to relevant audiences.
But did you know that you could also use guest blogging to drive traffic to your lead magnet?
And do that without writing any additional guest posts at that?
Here's how to do it:
If you've posted any guest articles in the last months, simply go back to them, and edit your author bio – that short blurb that appears underneath a guest post and tells the site's readers who you are.
Many websites allow guest authors to manage their author profile on their own, so you shouldn't have any problems adding the link to the lead magnet.
For others, you might have to request the change.
Here's an example guest post author bio. As you can see, it includes links to the author's company and personal blog.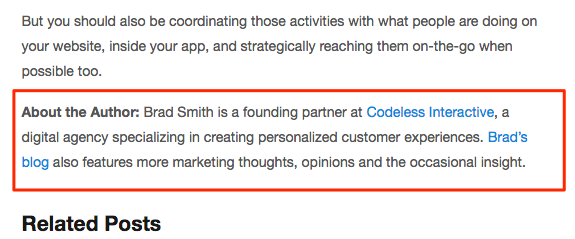 And here's one that also features information about the author's eBook:

Many business owners also use this strategy when publishing to sites like Medium or Linkedin Pulse.
I already described a strategy Rachel Foster uses when republishing her content on the Pulse – adding a call to action to a lead magnet in the closing of the post.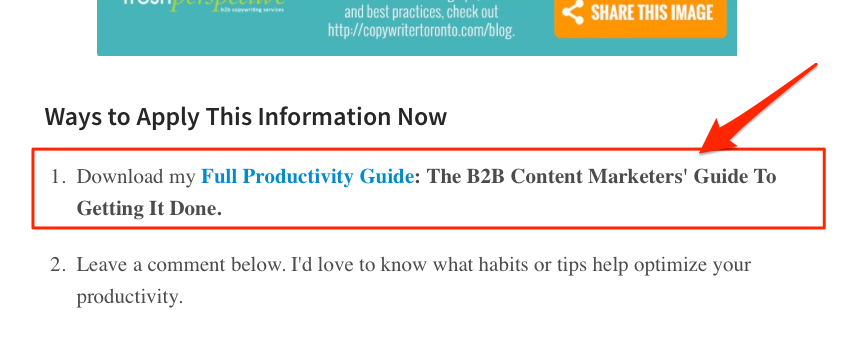 There is one more benefit of referencing your lead magnet in the author bio:
By doing so, you generate strong backlinks to your eBook or checklist, and in turn, improve its rankings in Google.
Just take a look at the amazing results Silvio Porcellana achieved with his guest posting strategy (via Ahrefs) – 20% increase in search traffic, and 5% domain authority boost.
A double win, if you ask me.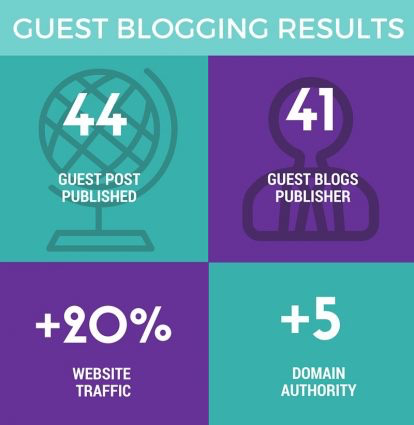 #3. Add a Permanent Link to Your Email Newsletter
I'm sure that you've already emailed your list about the eBook or checklist. And rightly so. After all, sending an email blast is one of the 5 first steps I recommend you take when promoting any piece of content.
But the chances are that most of your subscribers have missed it.
After all, the average email open rates in B2B oscillate at around 20% (depending on the industry).
Here's a snapshot of the Smart Insight's compilation of various email data (check out this page for the full list of open rates by industry):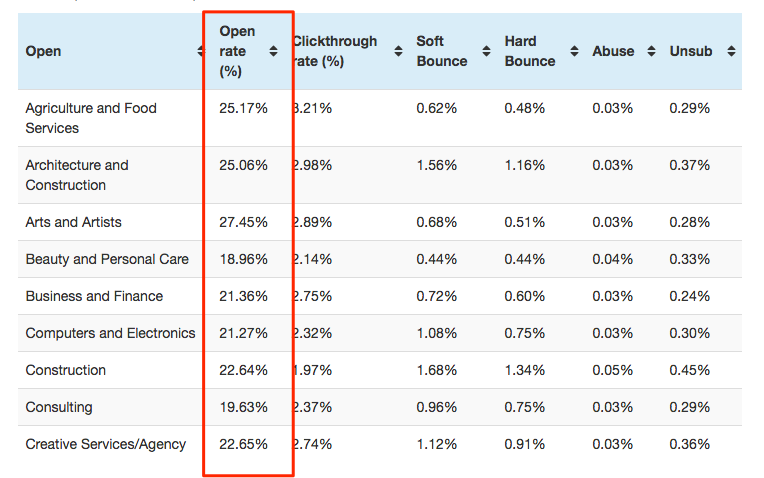 And so, the chances are that 80% of your subscribers have missed the announcement.
OK, what can you do to tell them about it nonetheless?
For one, you could email those people who haven't opened your email again. And I admit, it's a strategy I have used myself for various announcements. But naturally, there's a limit of how many times you can announce the same thing without irritating your list.
The other option is to include a permanent link to every email newsletter you send. Use the "P.S." section of the email. And let me tell you the two reasons why:
First, this section is unobtrusive. The postscript (commonly abbreviated into P.S.) sits after the main copy of your email, and in turn, doesn't disturb the person's flow of reading. But…
Readers tend to read P.S. copy thoroughly. One reason for that is that we're aware of marketers placing additional offers at the bottom of emails. And so, we naturally check the P.S. section for discounts or additional offers.
Here are some examples of postscripts in emails from people like Paul Jarvis or David Cancel.


#4. Set Up Google Alerts for Discussions Relevant to Your Lead Magnet
I wrote about using discussion and Q&A sites (like Quora) to promote lead magnets before.
But I want to share one more hack that I have been using recently to cut the time required to use this strategy:
Setting up Google Alerts to monitor the for relevant discussions.
Thanks to this trick, instead of manually searching the web for places you could mention your lead magnet, you can let the search engine do it for you.
And the best part, setting up the Alerts takes no more than a minute of two. Here's how to do it:
Go to Google Alerts
Type a keyword or phrase relevant to your lead magnet to the search box.
Click Show Options beside the Create Alert button to open the Alert's settings.

Select relevant sources (i.e. Blogs or News) from the Sources dropdown.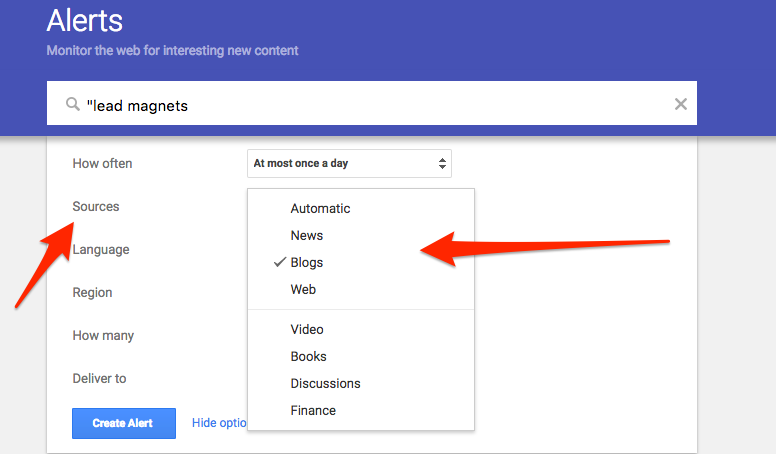 Hit Create Alert. Done.
Now, every time Google discovers a relevant source, it will notify you about it and send you a link to it via email.
What can you use these alerts for?
Find relevant Quora questions you could answer or blog articles you could comment on and add a link to the lead magnet in the content.
#5. Repurpose Headlines From The eBook Into Visuals
This is a strategy I picked up from Chris Gimmer, the co-founder of Snappa, a fantastic design tool.
I'm sure you already know this:
Social media has transformed into visual social media.
Although the majority of content we publish or share on channels like Twitter of Facebook is still text-based, we accompany it with images.
Just take a look at the top of my company's Twitter's feed: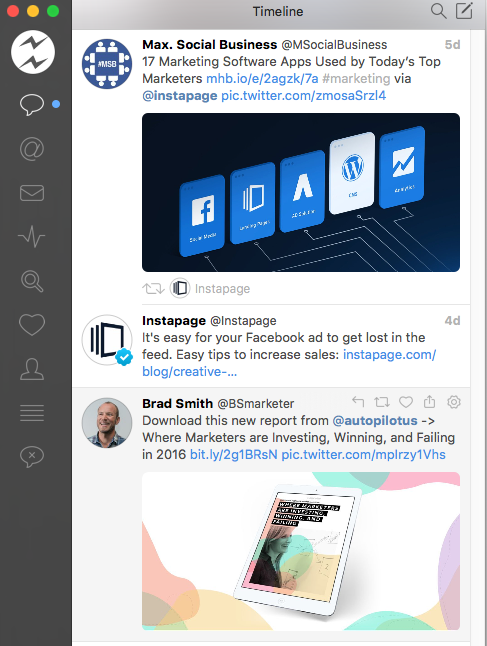 2 out of 3 recent posts contain visuals.
And that's for a good reason.
Images engage social media audiences more than text.  For example: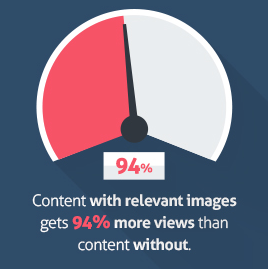 But I bet you're wondering:
"What other visuals, apart from my lead magnet's cover could I create for it?"
And that's where Chris' advice comes in handy.
Create the so-called quote images for every headline you include in your content (and that relates to your eBook too).
Genius, huh?
We've started using this strategy at Beacon too, creating "headline images" for our posts: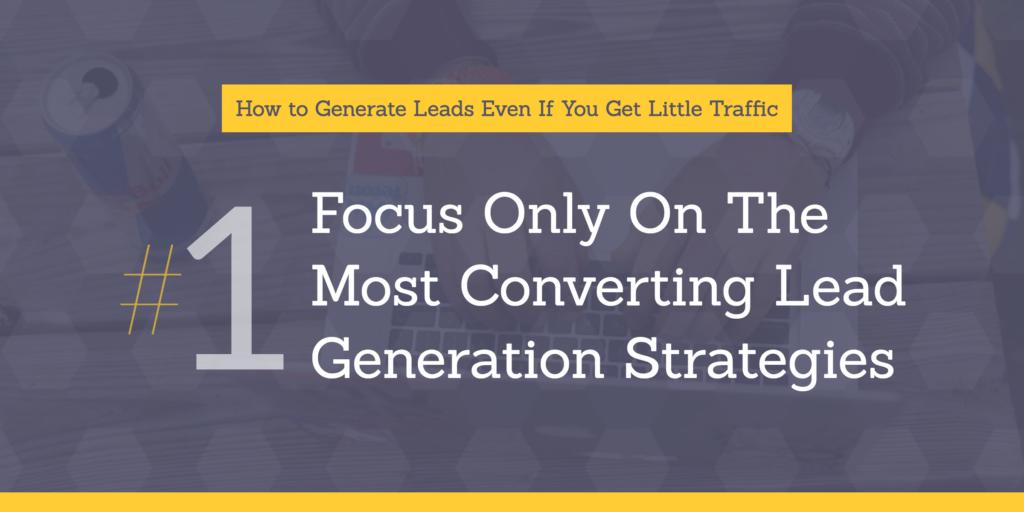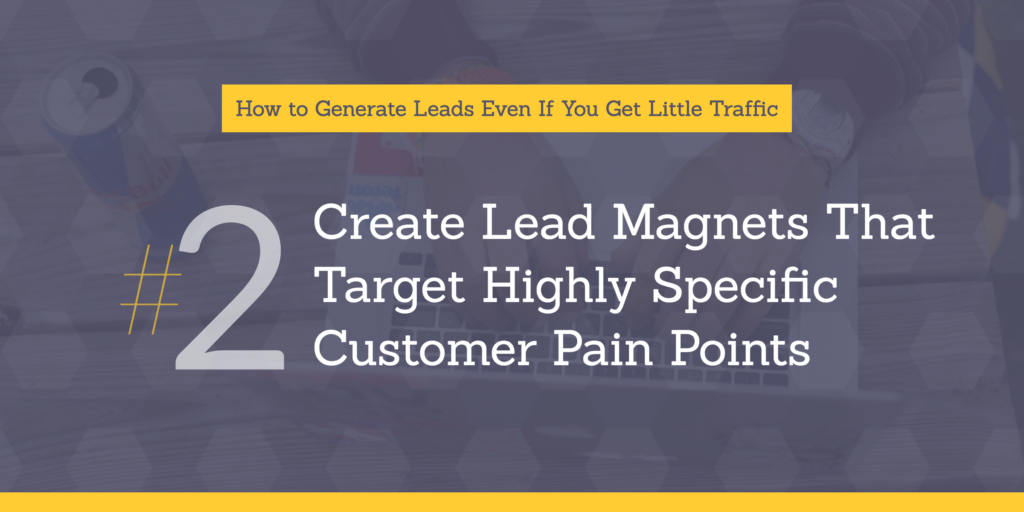 If you look at the original post, you'll notice that those tips correspond with the headlines we've used.
This strategy will allow you to create engaging social media images super-fast, without having to create any original content for them.
Once you've created those images, then simply use them as visuals for tweets in the social posting schedule I outlined here a couple of months ago.
And that's it
These five steps should help you quickly reach a wider audience with your lead magnet.