Lead Magnets & Social Media – A Match Made In Heaven

Good content spreads like wildfire on social networks – that's why most blogs make it as easy as possible for to readers to share a post. So why don't we do the same for lead magnets?
The truth is that lead magnets are a little bit more difficult to share since they're usually PDF files instead of live web pages.
Now that Beacon solves those technical challenges (more on that later) you may be sitting on a wealth of untapped potential that could help you find a whole knew audience on your favourite social network.
Here are a few tips to help make it easy for your readers to share your lead magnet on their favourite social network:
Share Before Reading
When someone first opts-in to receive your lead magnet they are full of hope and excitement about the possibilities that your lead magnet offers. This is the perfect time to ask them to share this optimism with their network. The page that people see immediately after opting-in is the best time to nudge them towards a social share action.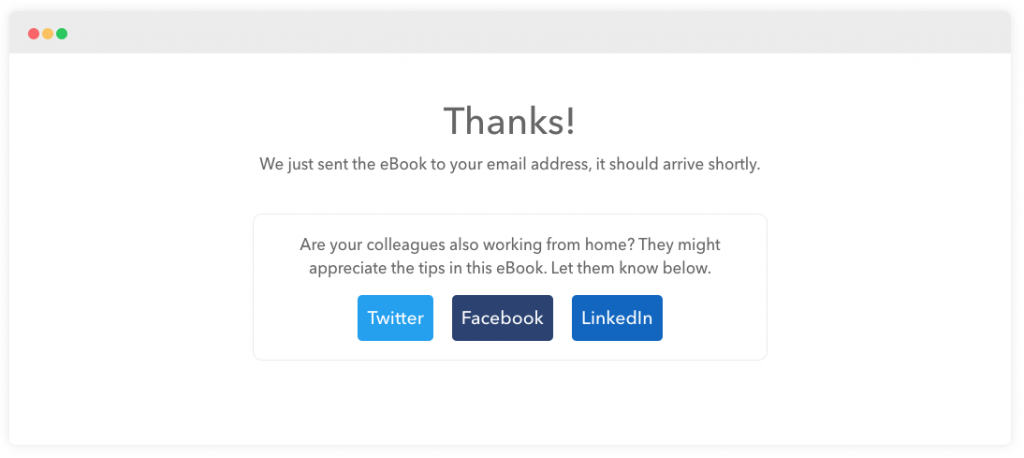 With Beacon's lead capture features you can enable these social share buttons with a single click.
Share While Reading
You know that little bar down the left-hand side of most blog posts? The one with the logos of every social network? Those things really work! But since these are web buttons they can't be used on PDF files. Well, they couldn't – until Smart PDFs were born!
A Smart PDF looks just like a traditional PDF but it has a few advantages. One of those is the ability to use web technology like embedding videos or those handy little share buttons: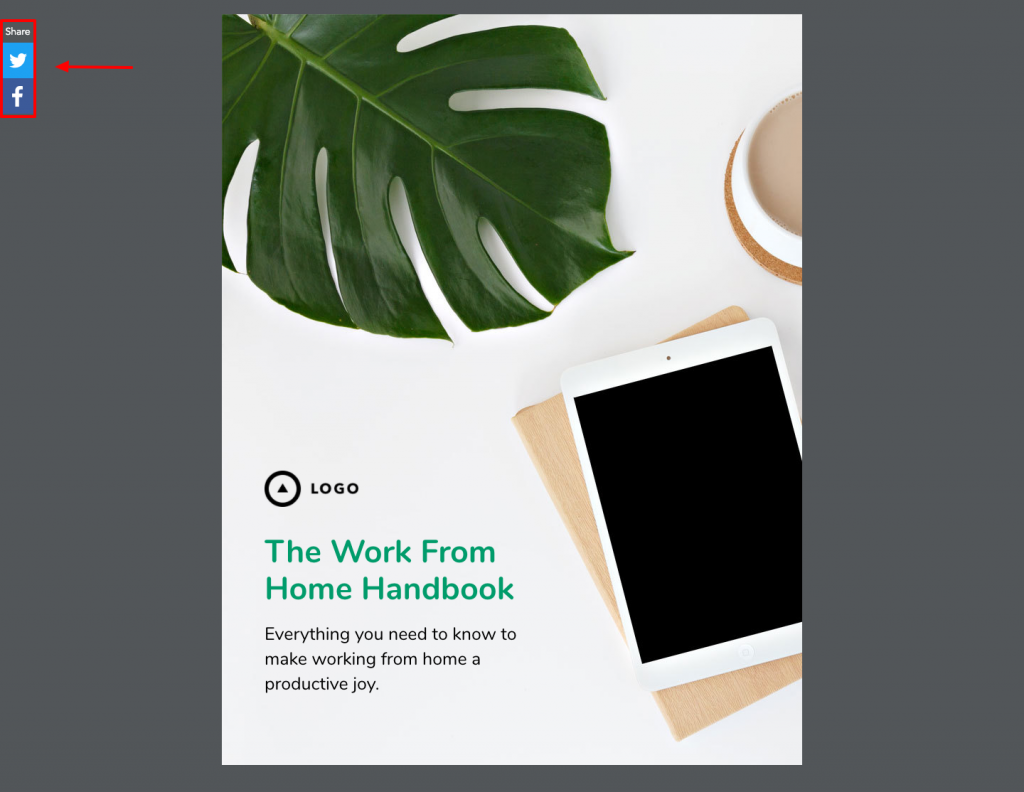 This screenshot shows a Smart PDF with the social share buttons down the left-hand side. This means that a reader can share your eBook at any time whilst reading. If something you wrote really hit home for them then BAM they can share it right away. Timing is everything when it comes to maximising social shares so this will help make sure that you don't miss out.
This is another Beacon feature that can be enabled with a single click.
Share After Reading
A call-to-action at the end of your lead magnet is the ultimate place to capitalise on the trust that you have developed with your reader. While calls to action are mostly used to help promote a paid product or service, it might be more appropriate to ask for a share instead.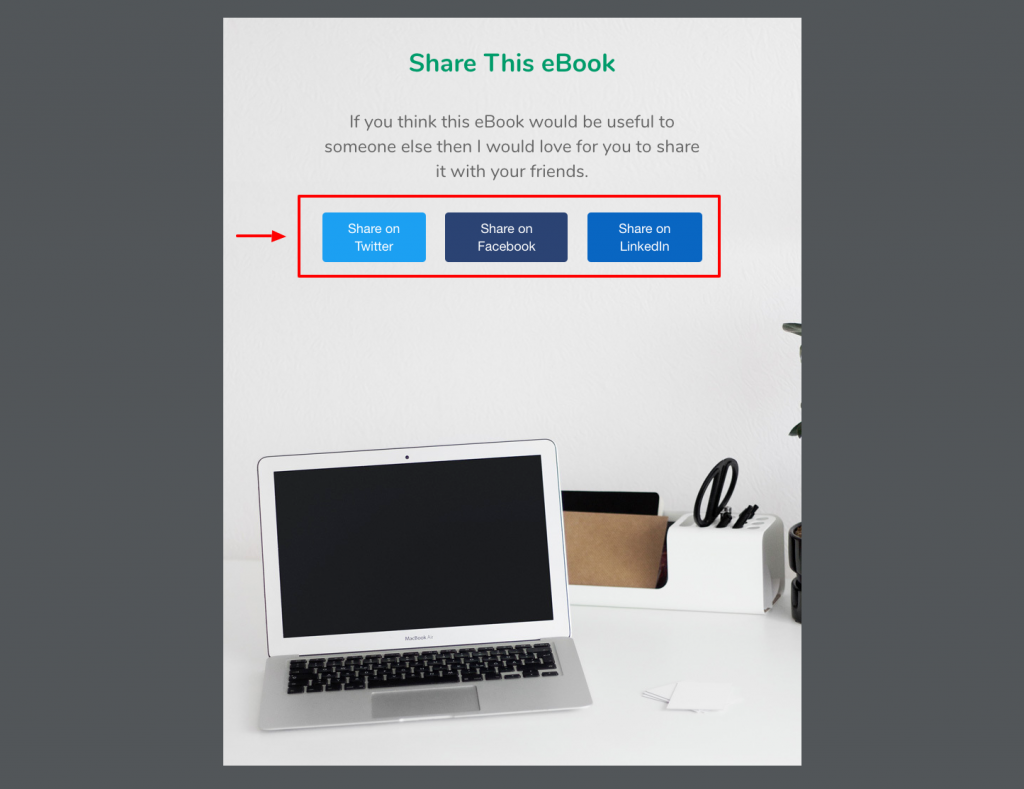 You can learn more about using social share as a call-to-action here.
Mobile Optimisation
79% of Facebook users only access the social network via their mobile device. This is another reason why PDFs and social media haven't mixed well in the past – traditional PDFs look terrible on a smaller screen. All that pinching and zooming is enough to give anyone a headache.
Thankfully Beacon's Smart PDFs are automatically optimised for mobile so if someone shares your lead magnet on social then their audience can comfortably read it.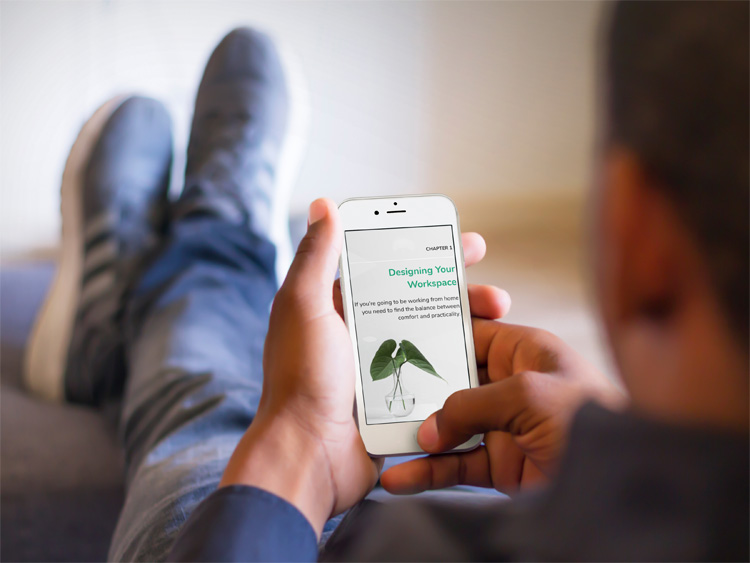 Mobile Lead Generation
When your lead magnet is shared on social you still want to be able to collect email addresses from those new viewers – that's the whole point, right?!
When publishing your Smart PDF I would recommend enabling the Link Lock feature. It's a simple feature but it can have powerful results. Whenever someone clicks on the link to your lead magnet they will first have to enter their email address before they can read it: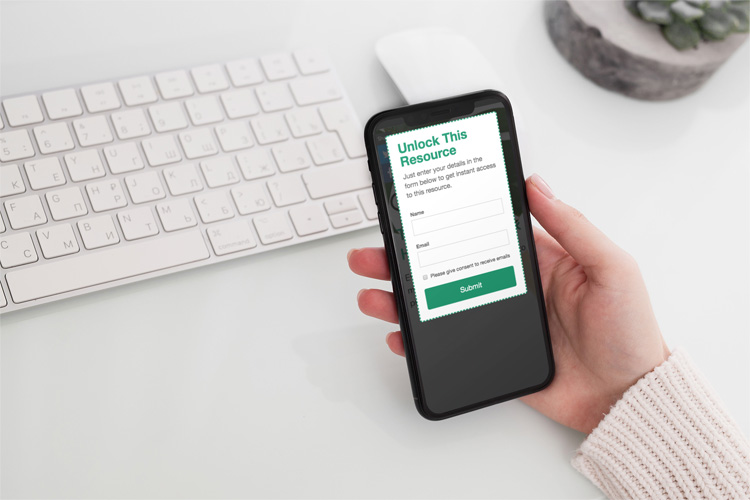 Because they don't get directed to a separate landing page and they can see the actual content below the opt-in form the barrier to access is low. This means that conversion rates for these type of forms is quite high.
Conclusion
There's definitely an opportunity to spread your lead magnet further by promoting it on social media but there's isn't just one way to do it. Take advantage of all the techniques in this article to maximise your chances of finding a bigger audience.