How to Generate Leads Even If You Get Little Traffic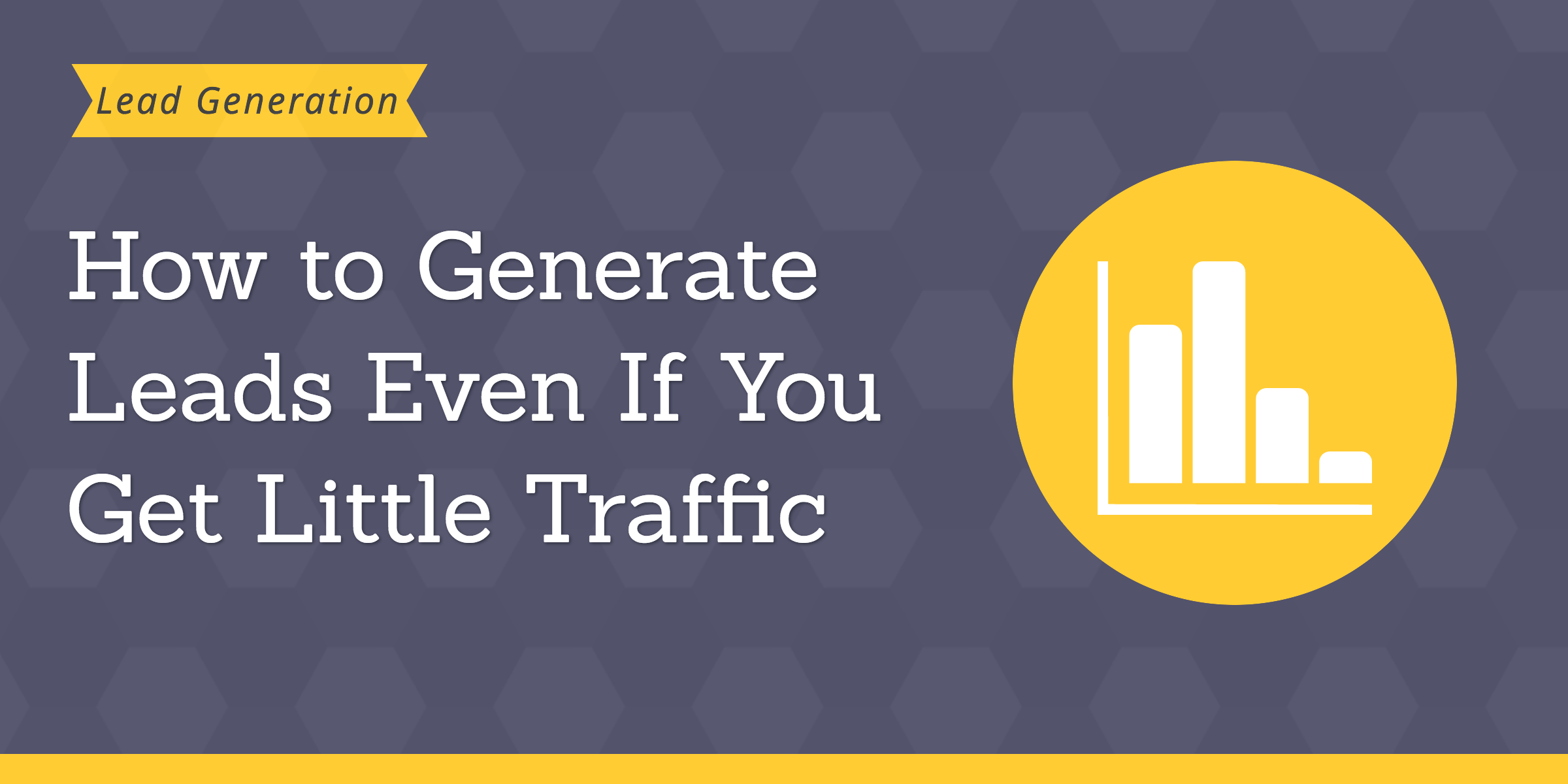 Some companies have it so easy.
They get tons of traffic, double-digit conversion rates, and audience that helps them to grow.
But what about you?
How are you supposed to achieve the same with a website that gets only a handful of visitors per day?
Well, that's EXACTLY what I'm going to help you with today.
I'll show you 5 ways you to generate leads, even if your site doesn't attract huge traffic.
Intrigued? Then let's begin.
#1. Focus only on the most converting lead generation strategies
You know:
There are countless ways to capture leads on a website.
You can choose between various calls to action, and then, even nail down specific types of a particular signup box.
But only some of them can deliver conversion rates suitable for the small website.
The chances are, however, that you're focusing on the wrong ones.
So let's go through the most common lead capture strategies to identify what would work best for you:
Newsletter signup. Although it's the simplest call to action, it delivers ridiculously low conversions, typically around 0.2%.
And sure, for a site with a significant monthly web traffic, that would still produce new subscribers.
But if you get only a handful of visitors, this signup box would hardly help your business to grow.
Just take a look at these results. In spite of traffic in thousands, the company generated only three newsletter signups.

In comparison, Content Upgrade in-text call to action, although harder to set up (and requires you to create a lead magnet), can convert at a very high rate (typically in a region of 12% – 20%), and deliver leads even with little traffic.
(If you're unsure what's content upgrade call to action, here's an example of one on our site):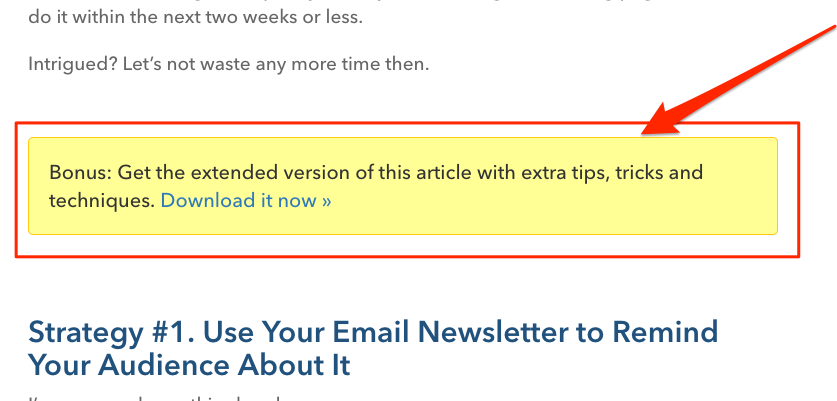 And here's a screenshot of results I got with a content upgrade in-text call to action for a client of mine:

Even with a trickle of traffic, they received more leads than a site with traffic in thousands through their newsletter signup.
#2. Create Lead Magnets That Target Very Specific Pain Points
Look:
When you run a large site, you can create lead magnets on a wide variety of topics.
After all, you will always find someone in a large audience, who experiences the very problem your particular lead magnet is about.
But when your daily traffic counts in tens rather than thousands, then to convert them, you really have to be laser-focused on their specific pain points.
By targeting problems they currently experience, you can create lead magnets your audience will find relevant. And in turn, signup to your list to get them.
Simple, huh?
So, how do you find out your audience's problems?
One. Ask your current clients. Even talking to a couple of people will provide you with enough feedback to identify your audience's biggest pain points. (And if you're wondering how to begin interviewing your customers, check out this fantastic guide by Grow and Convert.)
Two. Research questions your target audience asks on Quora.com. This Q&A site is a real goldmine when it comes to customer research. Every day, your potential clients ask questions about the challenges they face in their professional (and personal) lives.
But to make sure that I research the right audience, I look for Quora answers on Google. You can use my search query to do the same:
"Overall problem your product or service helps to overcome" + "your target audience" inurl:Quora.com
For example: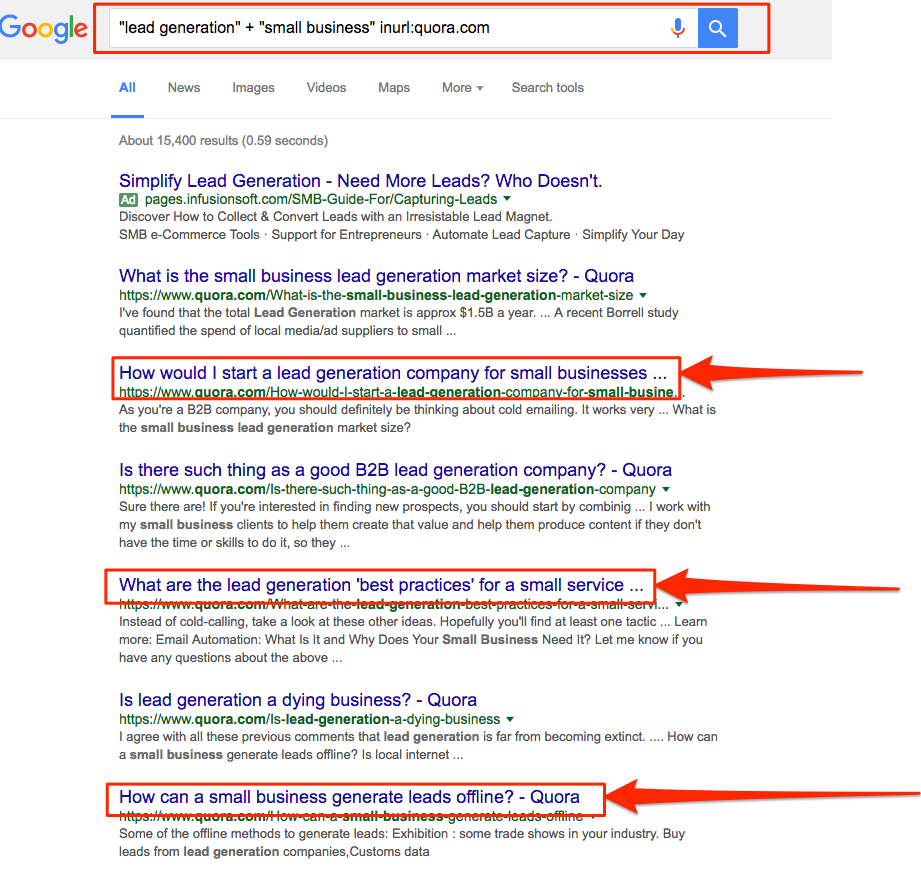 (Note: when using this query, make sure that you keep quote marks as I set them)
#3. Place Calls to Action On Non-Blog Pages
I don't know how to break this to you but:
By focusing your lead generation only on the blog, you could be missing out on a huge conversion opportunity.
How? Because you see, inner web pages might be attracting greater traffic than your blog, and as a result, offer a greater opportunity for conversion.
Here, take a look at this screenshot (page names blurred for confidentiality):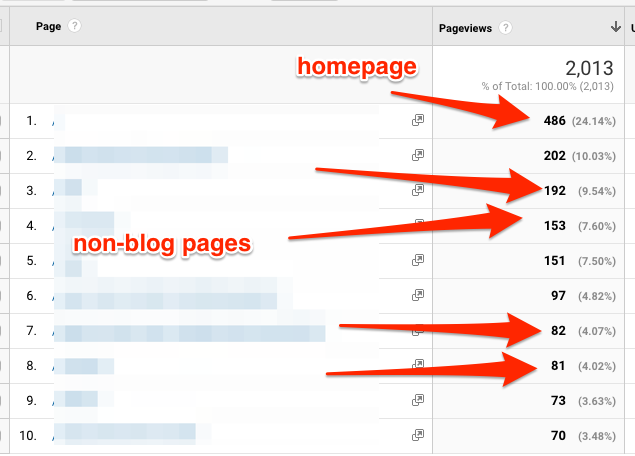 Placing lead magnet calls to action on those non-blog pages could result in more lead captures…
…at no additional cost.
And that's what many companies do to overcome lower traffic levels. For example:
GMS Live Expert, includes call to action to their Webinars on every major page on the site: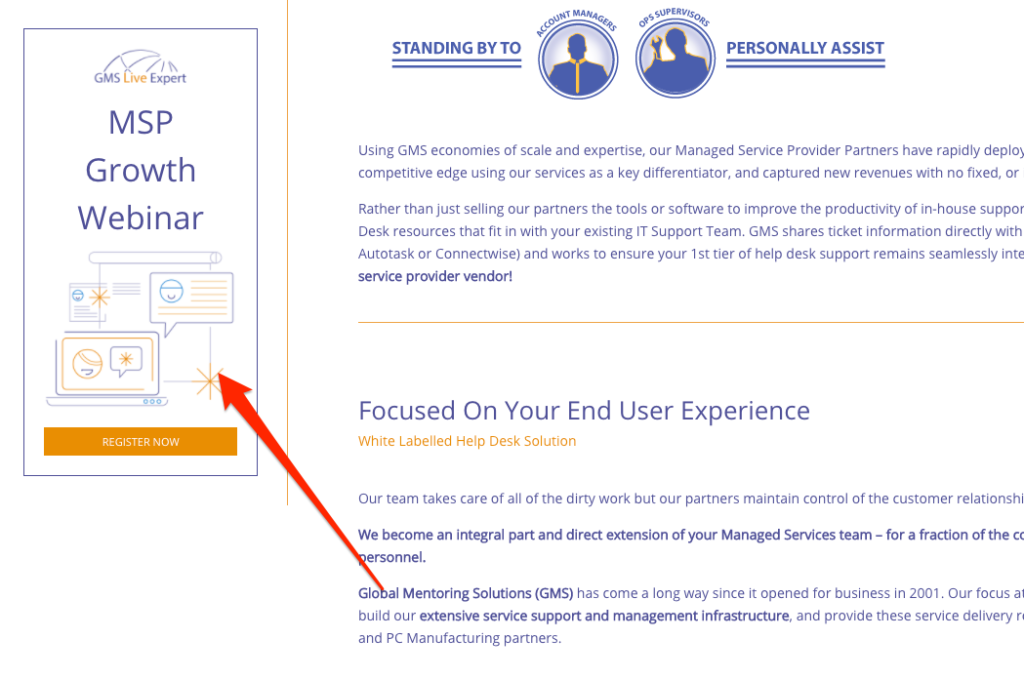 Trilogy Technology includes a lead magnet capture form on their service pages: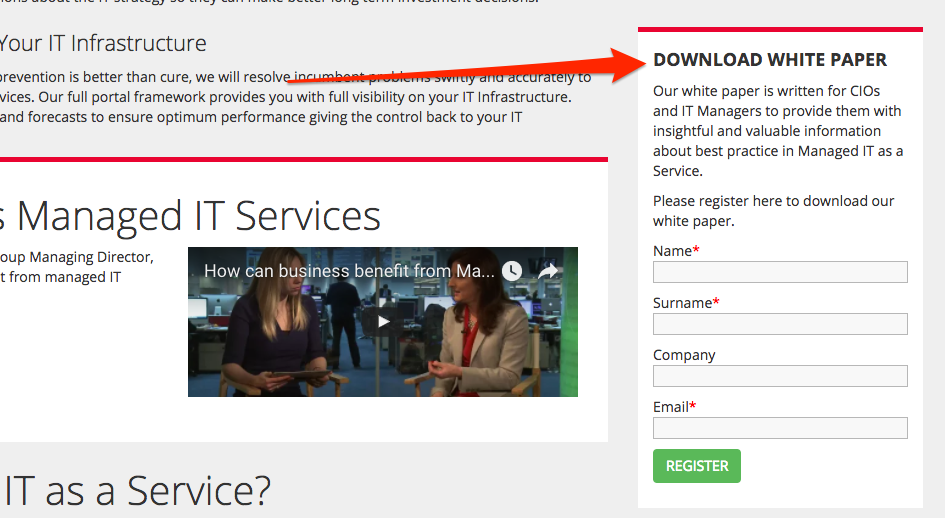 #4. Promote Lead Magnets Outside of Your Website
Lead generation doesn't happen only on your site.
Just think about it, every email you send or link you share offers an opportunity to capture leads.
But it can only happen if you start promoting your lead magnets outside of your website.
And here's how to do that:
Start by adding calls to action to almost every other marketing material you use:
Every time you publish a guest post, include a quick info about your lead magnet in the author's bio.
Add a link to your eBook or checklist to your email signature.
Reference relevant lead magnets in your sales emails and sales follow ups.
Tell your email list about it in every newsletter you send.
#5. Shorten the Conversion Journey
I admit:
Having a dedicated lead magnet's landing page can help you in so many ways:
You can present the additional copy to make the case as to why someone should download it.
Place a longer email form to qualify leads.
And attract additional traffic to the page.
But here's the catch:
A landing page adds another step to your conversion funnel. As a result, it introduces another opportunity for visitors to drop off before they complete the signup.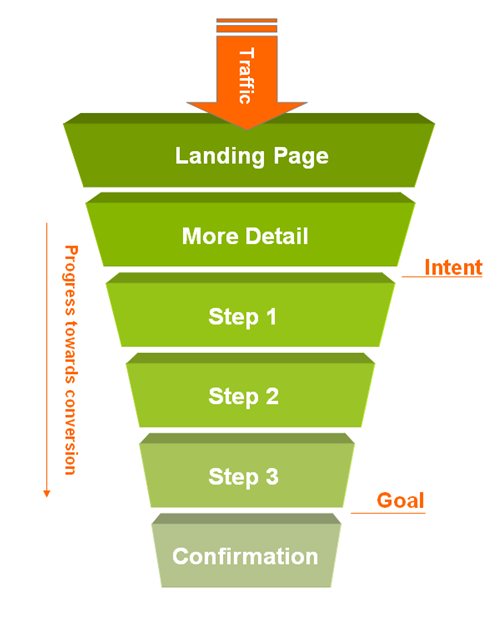 (Image source – Crazy Egg. Note how many opportunities there are for a person to abandon this funnel)
I'm sure you'll agree, that's hardly ideal if you have just a trickle of traffic.
Keeping the funnel short is a much better solution for a smaller site.
This way, you can ensure that more people would complete the process without dropping off.
Focus on converting visitors right at the page, ideally using the content upgrade in-text call to action I mentioned above.
This call to action includes only two steps to conversion:
A person clicks on the link in the call to action
The website displays a popup that allows them to sign up.
And that's it. With two steps, the person can grab a lead magnet and signup for your list.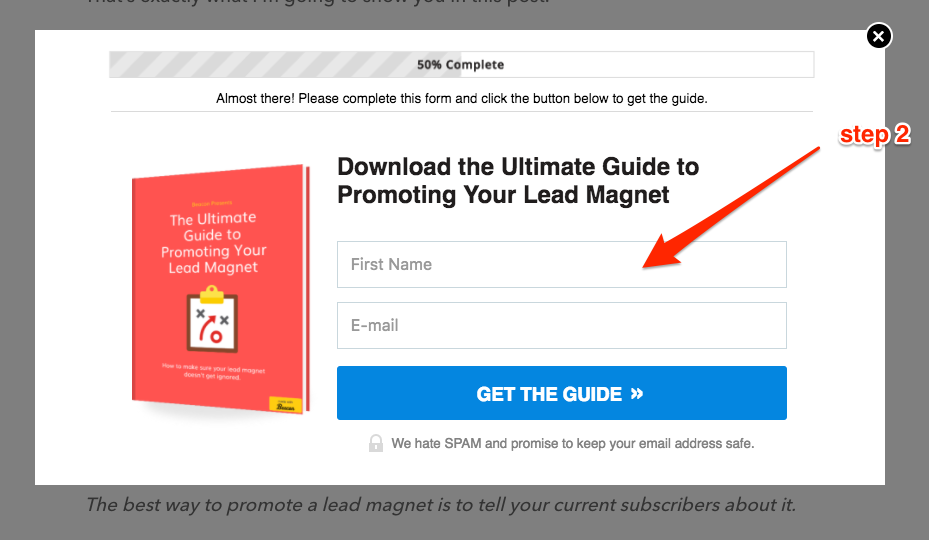 Conclusion