Inbound Marketing For Pros: The Lowdown

Marketing is full of buzzwords, so it can be hard to tell the difference between a trend and the real thing. This article will give you the lowdown on one of the most popular kids on the block: inbound marketing.
First, what is inbound marketing? Think of it as drawing customers in rather than sending information out to the marketplace. The best way to draw customers in is to give them the information they need, and help them make the best decision for them. If you've got a great offering and you've targeted your market right, that'll be you!
One thing that never changes is that nobody likes being told they have to buy a particular product, nor do we like to be bombarded with irrelevant advertising content about stuff we don't need.
Inbound marketing involves creating content that speaks meaningfully to the right customers.
A blog that's helpful and interesting is much more effective than overt advertising. Today's consumers are savvy – no matter how true the outbound marketing may be, they're more than likely to be wondering what the catch is (or maybe ignoring the content completely). Content that demonstrates knowledge, transparency, and solutions will always be the most effective.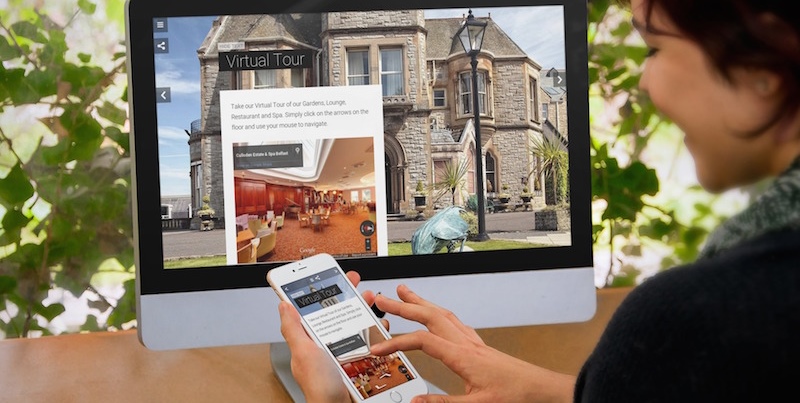 No one wants to buy from a company that doesn't know what they're doing. If you can use your original content, like eBooks, infographics and blog posts, to show potential consumers that you understand what they need and why, you can become a thought leader, and your brand can build its reputation.
The problem, often, is that content creation takes time. Who has the time to create rich, engaging content on a regular basis?
That was the million dollar question that led to the founding of our wee company. We developed what we do specifically to meet the needs of marketers: a way to quickly produce content, that can be used to present your ideas and repackage your existing content to promote it to new audiences.
Our offering is built around the idea of empowering you with tools and information (we believe all the best products and services are).
We love HubSpot for exactly that reason.
HubSpot is the recommended tool to help marketers get going with inbound marketing. Don't just take our word for it – more than 15,000 marketers in 90 countries think so. Content creation encompasses many activities – blogs, SEO, email marketing, eBooks, social media, optimized landing pages, and analytics. There are lots of clever businesses that help marketers keep on top of these activities, but they also create a lot of admin. Passwords to remember, technology to understand, monthly bills to pay, tech support to contact.
HubSpot stops the madness.
By bringing everything under one roof, so much time and energy is saved for professional marketers. All the must-have tools are part of one platform, one integrated system helping you to engage with more customers.
Here's an overview of what's available with HubSpot's all-in-one marketing software:
Blogging. You focus on the content, while HubSpot works in the background on SEO, conversion and customized emails.
SEO HubSpot SEO is integrated with content creation tools, so you can immediately see and act on priority keywords.
Social media HubSpot will plug into your contacts database so you can learn more about who's interacting meaningfully with you.
Website Optimize your website for search, ensure it looks just as good on mobile, and even tailor your website according to visitors.
Lead management A timeline shows every interaction between a customer and your company. Marketers can easily segment, score, and market to leads.
Calls-to-action Quickly create effective CTA by customizing them based on location, source, device, persona and industry.
Marketing automation This can be much more than just sending emails to subscribers. You can use HubSpot to send internal notifications and score leads, while keeping everything personalized.
Email Integrate email into the rest of your marketing activities.
Analytics Understand what's happening across every aspect of your business.
CRM sync HubSpot integrates with Salesforce to make life simpler for the sales and marketing teams.
Since we love what HubSpot is all about, we decided to integrate with their services so that you can use our stuff and their stuff without switching back and forth. We want you to be more efficient and effective! We're doing everything we can to make that happen. You can check out details of our upcoming Hubspot integration here
Have a question for us? We're listening!
The Beacon Team