10 Ways to Use an eBook to Explain Your Offering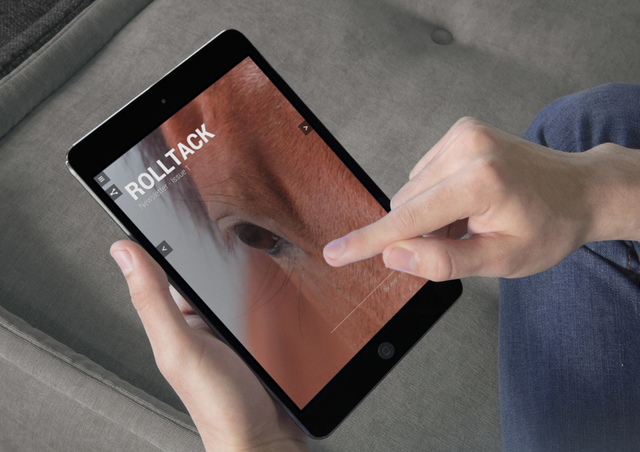 Information is a hot product!
If you can easily present the how, why, where and what of your brand or product to prospectives and customers, they're half-way to becoming a buyer, or even better, a repeat buyer.
That's where an eBook comes in: the information is beautifully and professionally presented, with up-to-date visuals and narrative, and it won't fall into the black hole of their browser history: it's a piece of value that they can keep, use, and share.
Here's how.
1. Sell Your Product. Back to basics. An eBook is where you have the opportunity to remind the customer why they need your product in their lives. Chances are, they already like the sound of it if they're reading the eBook, so this is when you need to convince them once and for all. If you have a fabulous, engaging salesperson who makes the room come to life, this is their chance to shine (in video format).
2. Explain a Complicated Product. You have the space here to go into the kind of detail that just looks boring on a website. This is where you can include all the diagrams, videos and charts that your heart desires.
3. Compare With Other Products. If your offering is varied, you can use an eBook to help clarify how each element of your offering can be used. There's no need to go into detail here, in fact keeping information succinct is probably best. Note: don't compare your product with other brands, as you might run into legal issues.
4. Tell Them What The Experts Think. Customers are savvy: they're not going to believe your product is the best just because you tell them it is. A good way of persuading them that your claims are true is to bring in industry experts or even social media influencers. These respected individuals give credibility to your message and gives you the edge over similar products in the marketplace.
5. Show Your Fun Side. Websites have an important job to do – they need to grab prospectives' attention, give them information, and sell sell sell. An eBook gives you the luxury of space (and time) to do these things, but in a gentler way. Maybe underneath your serious business persona you're actually quite funny? If you're selling B2B, you could use this skill and say something amusing about your industry using a comic strip.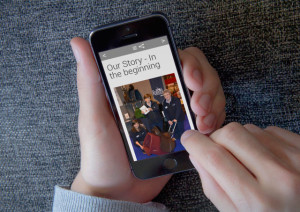 6. Make Yourself the Story. It's often the case that there's a story behind your great idea. Did you design your baby product after experiencing issues with the offerings available in the shops? Customers like to hear these stories, but the 'About Us' section can easily get lost among the other pages on your website that are shouting for attention. Bring your brand to life in an eBook.
7. Bring Your Product to Life. Let's be honest, not all products are going to set the world on fire. But, the key to marketing these sorts of products is that someone, somewhere will be very keen to see how your offering will make their life easier. For example, a video demonstrating how your revolutionary keyboard cleaner is super-effective and easy to use speaks volumes. It doesn't have to be long: think about the success that six-second Vines have had.
8.  Entice Early Adopters. You know the sort: these people are tech-savvy, they know what's a gimmick and what's really worth having, and they love being the first to 'find' new things. Usefully for you, early adopters like sharing this information. Bring them on board with an eBook setting out the benefits of your product, and others will soon follow.
9. Give Them What They Need. Think about your audience and the questions they most often have. An eBook is an ideal platform to set yourself up as an authority in this area. You might be selling a special flash for professional-grade digital SLR cameras, so why not help them out with some useful information? How to maximize revenue per client? Handy Photoshop shortcuts? You know your target market well by now, so this should be easy.
10. What's Next? If you're a new company, it can be hard to gain credibility in the market. You can't change the past, but you can show your audience that you have big plans for the future. Without giving away important details, reassure them that more products are in the pipeline, and that as a company, you're here to stay.
Have something to add, ask, or share about your own experiences? We're always listening! Give us a shout in comments below or tweet to us!