There are lots of different ways that you can offer your lead magnet to potential customers – dedicated landing pages and social media promotion are just two of the options. However, in this lesson I'll be teaching you about the Content Upgrade technique which is the most effective way of using your lead magnet to maximize the number of email addresses you collect.
What Is A Content Upgrade?
A Content Upgrade is a lead magnet that is offered as part of a blog post.
In this example, a standard blog post incorporates a yellow box directly inside the main body of the article: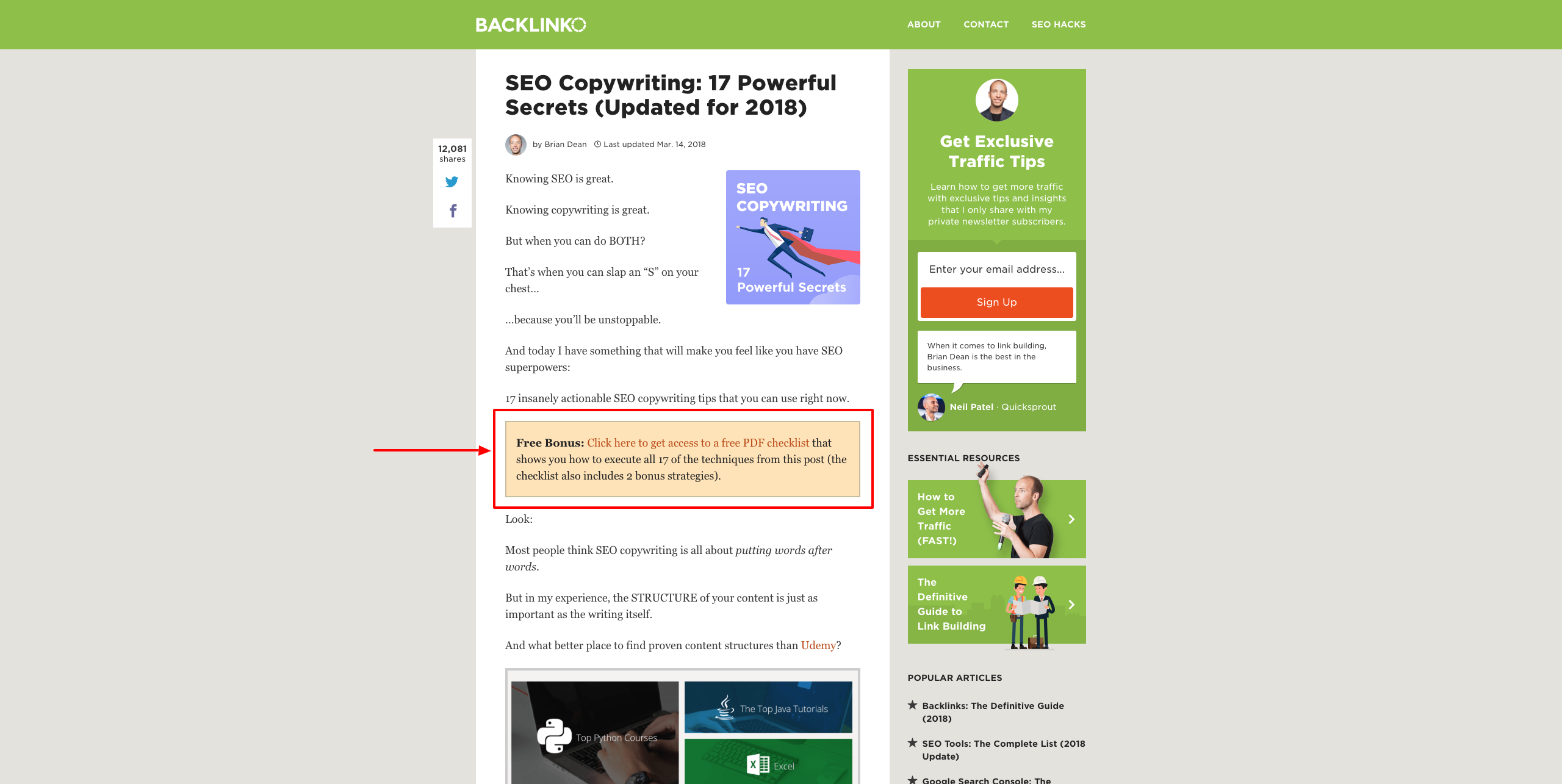 In this yellow box, the author is offering readers the chance to download a bonus Checklist that helps people to implement the advice in the article. When the readers click on the link, they are prompted to enter their contact details: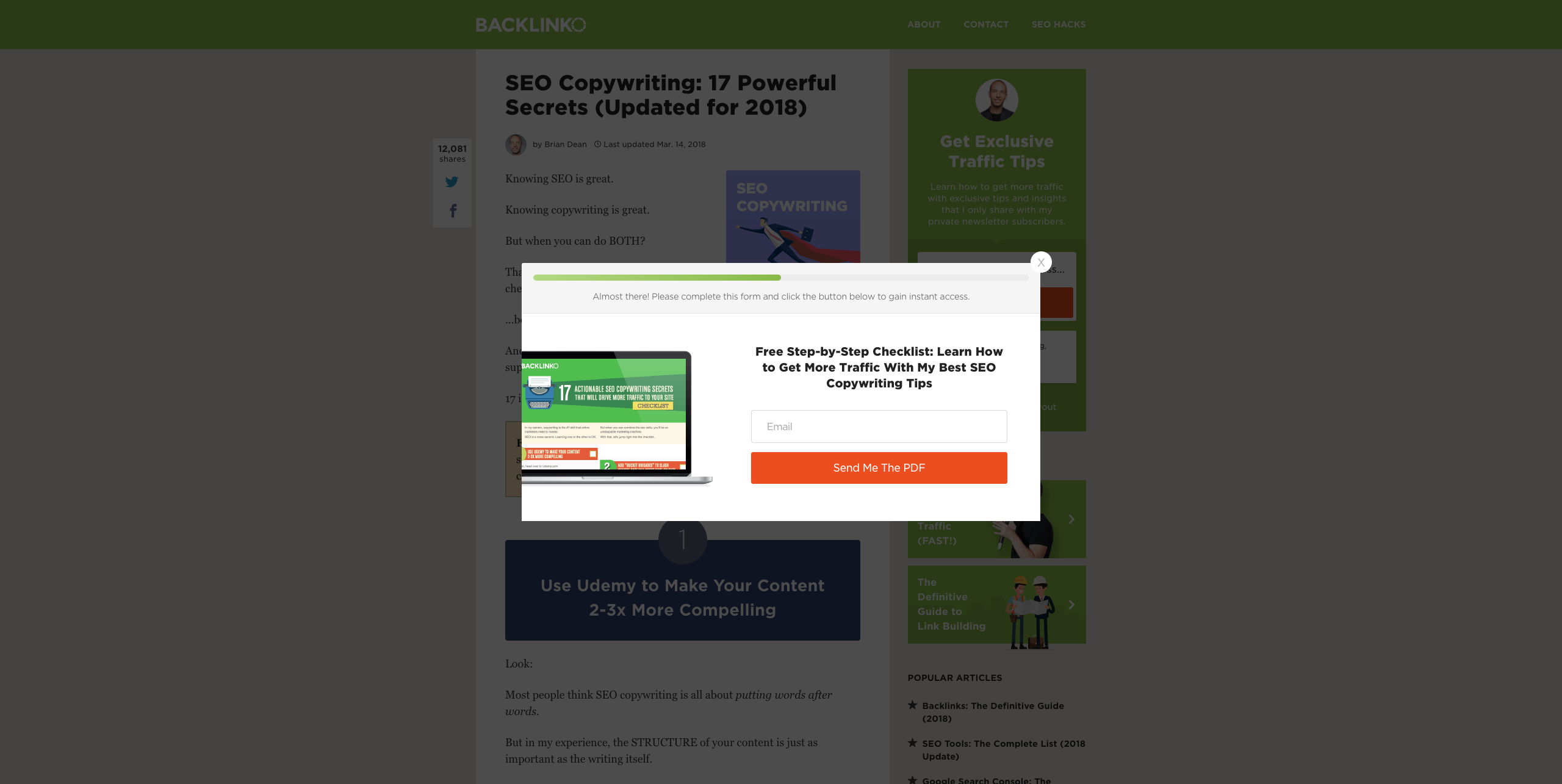 Once the reader has entered their details an email will be sent to them along with a link to the PDF.
Content Upgrade Results
When you use the Content Upgrade strategy to offer your lead magnet, conversion rates for individual blog posts can increase by as much as 785%!
Since Content Upgrades help you to increase conversion rates so dramatically you are able to more effectively utilise the traffic that is already coming to your site – this means that you don't have to spend as much on paid traffic acquisition. Sound good? Let me show you how you can implement this strategy.
Creating Your Own Content Upgrade
By now you should already have a Beacon account so go straight to the Beacon dashboard and click the 'share' link for the Lead Magnet that you plan on using as a Content Upgrade: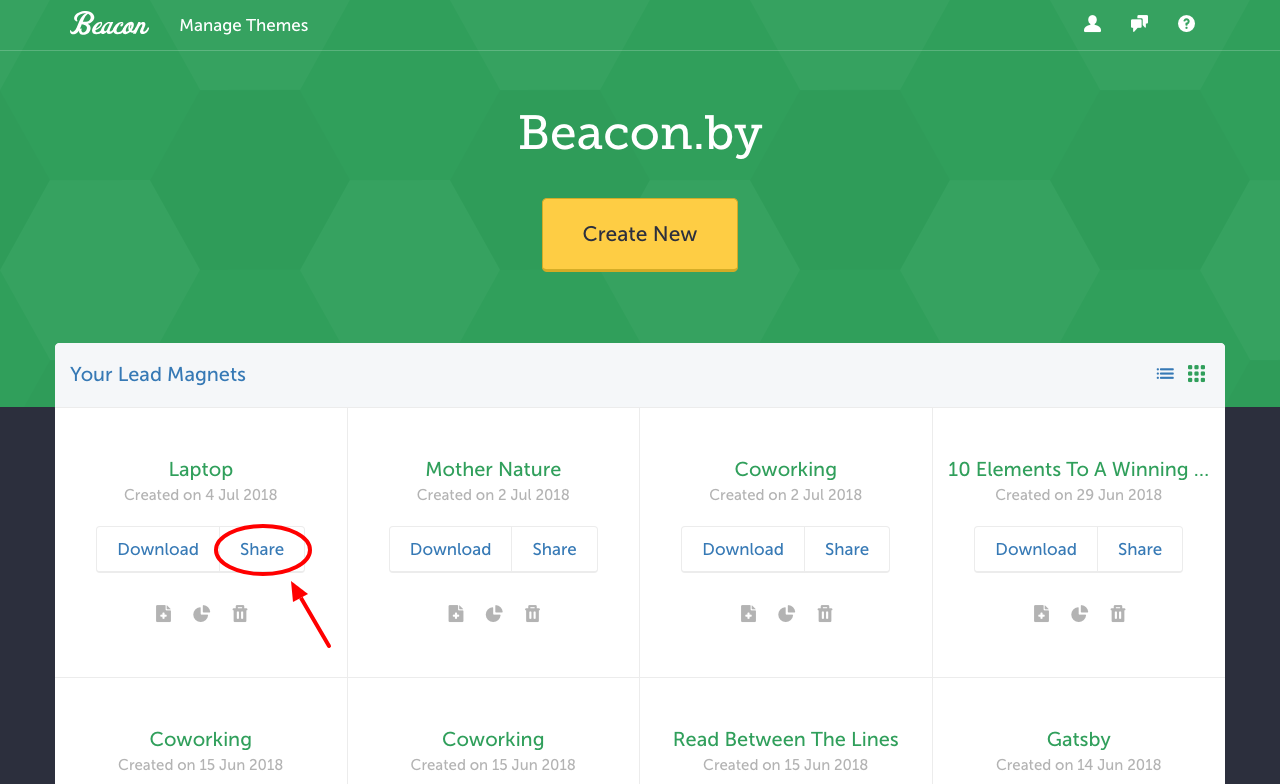 Next, choose 'enable lead capture' from the options: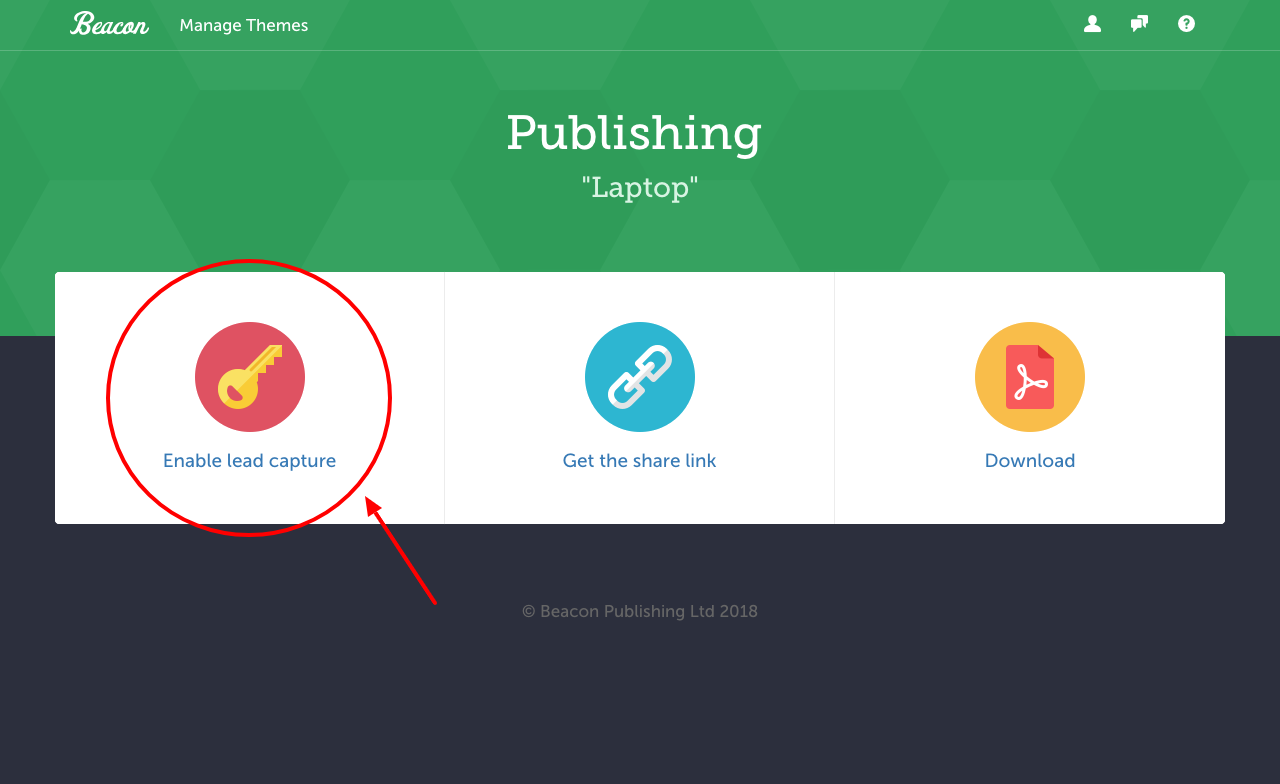 From here you will be able to customize the Content Upgrade box that appears on your blog.
Just click 'start' to begin the process: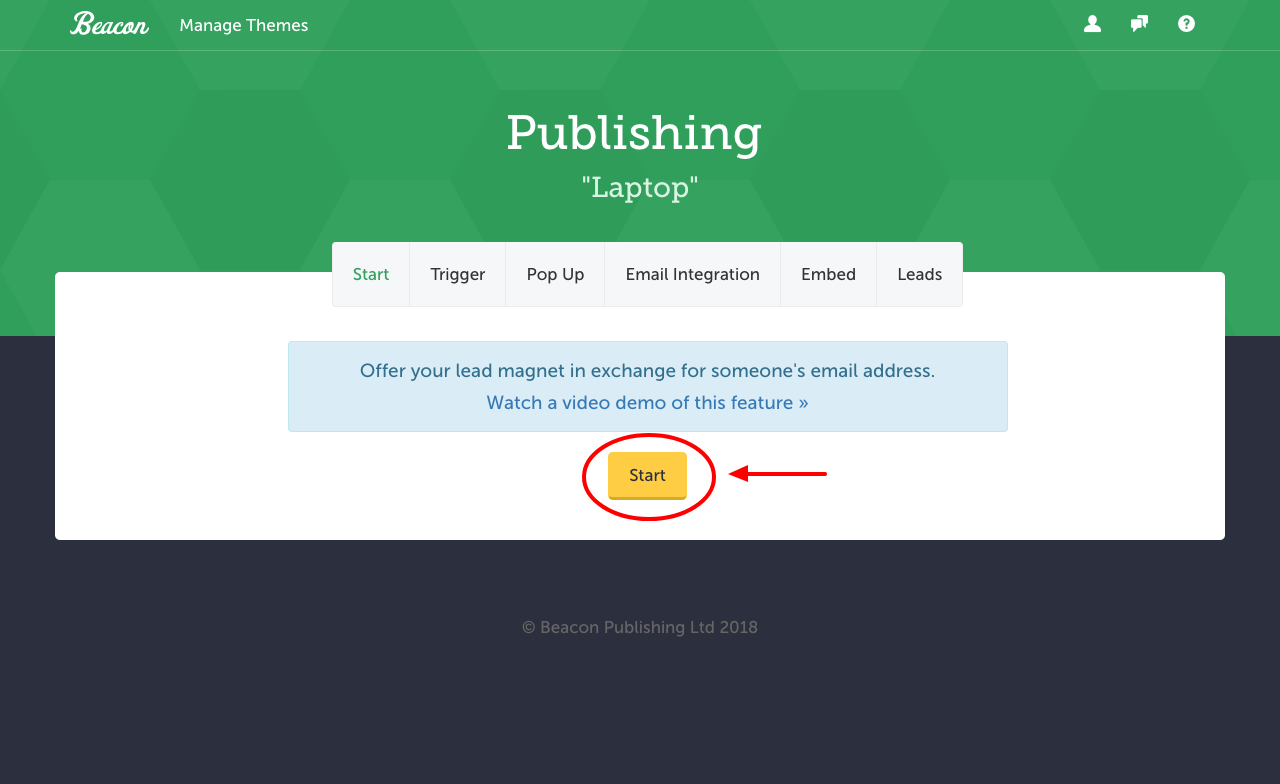 You can see a preview of the Content Upgrade box here in yellow. You can customize this to suit your own brand by clicking the 'customize' button: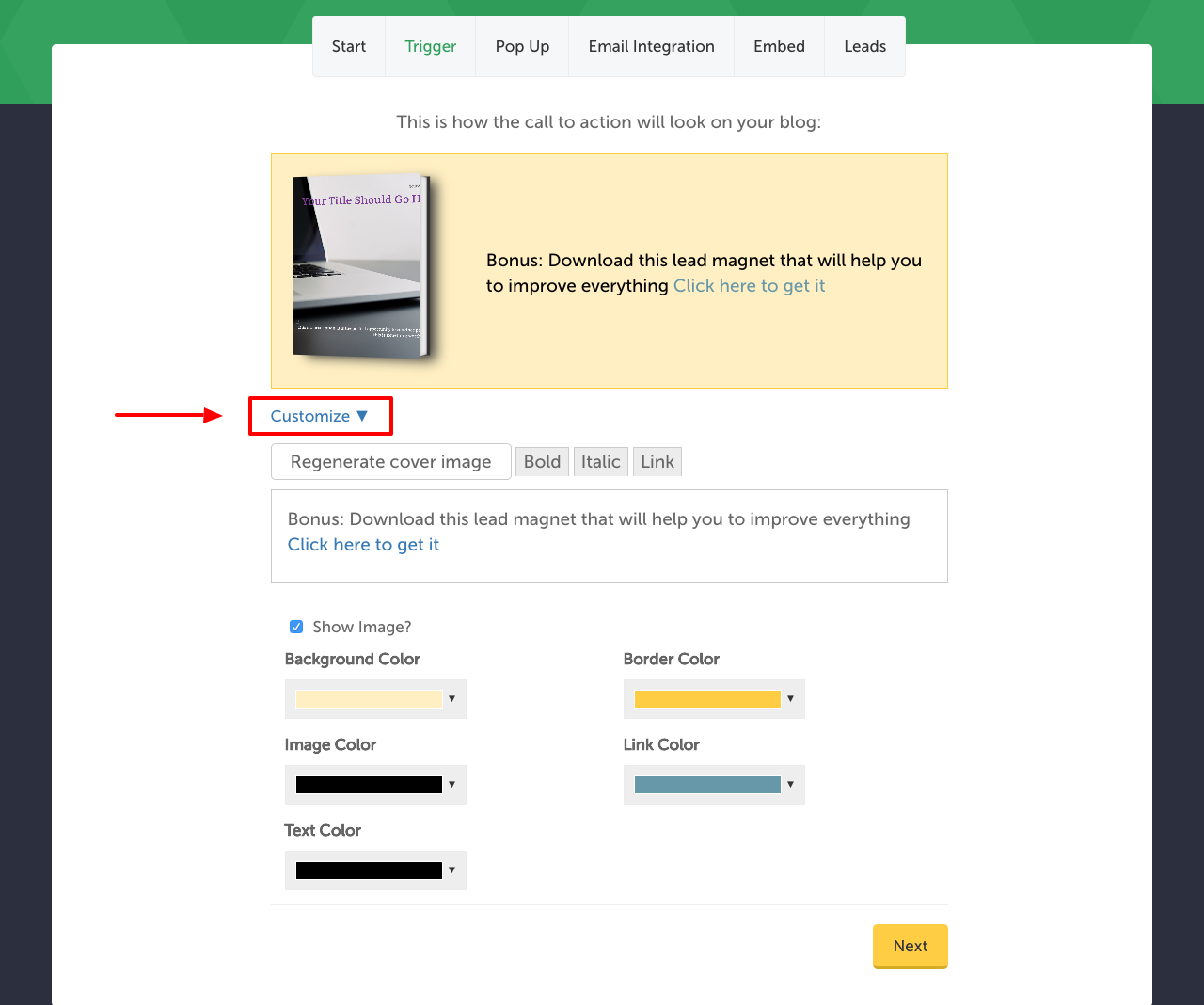 Once you're happy with how the box looks, just click 'next'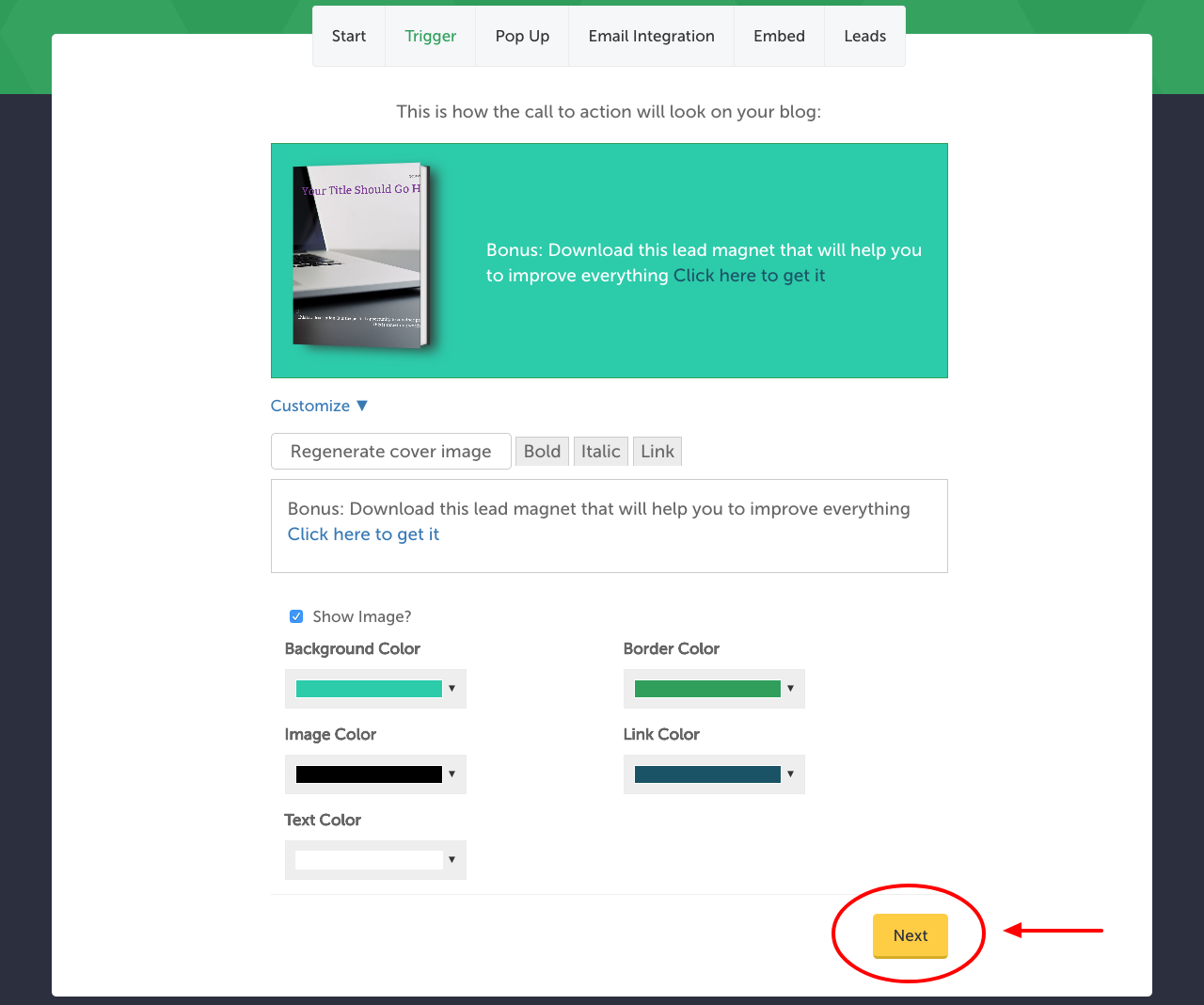 You will then have the option to customize the popup form that appears when people click the link. Once you're happy, click 'next':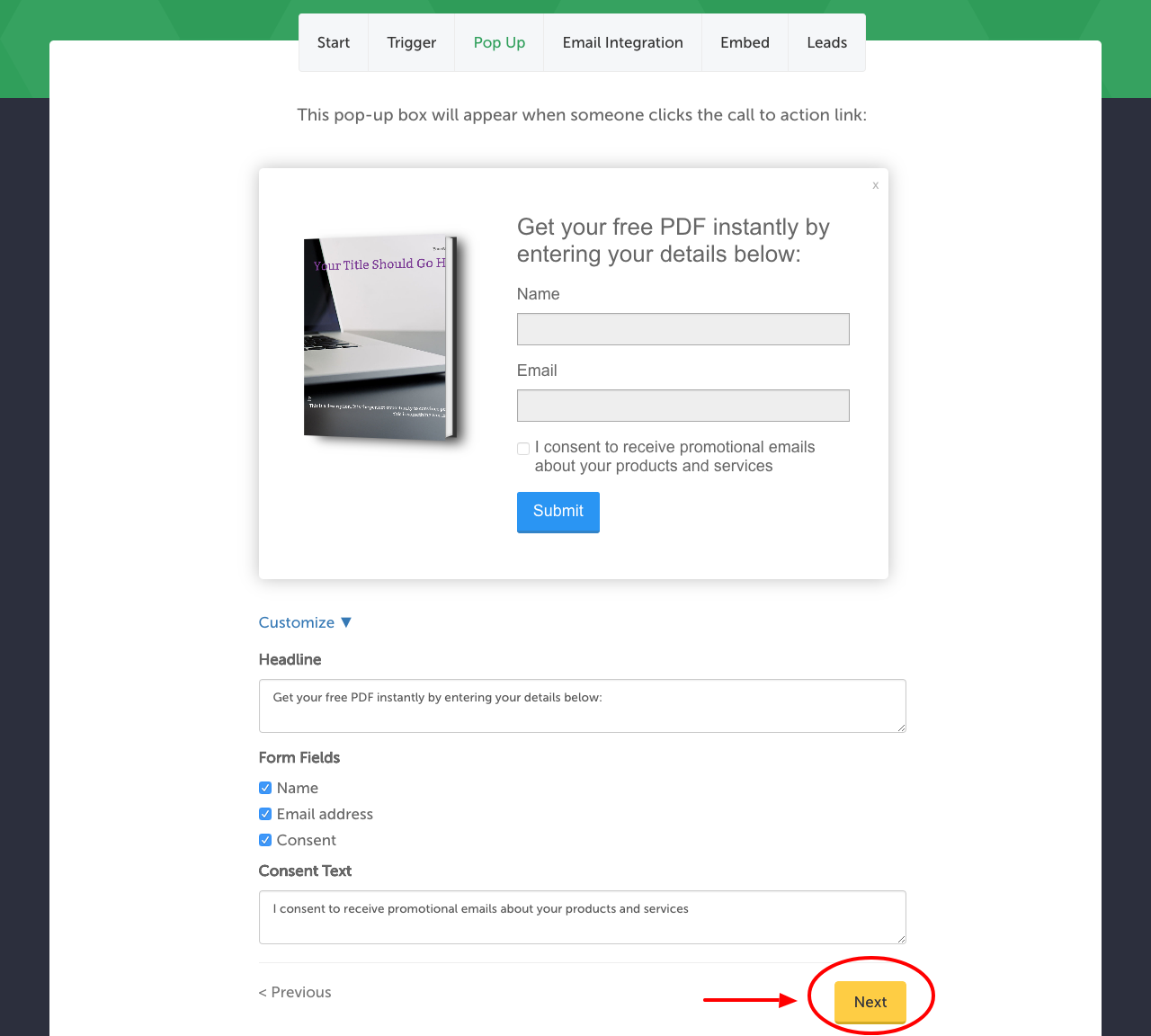 If you use an email marketing service to manage your email subscribers just select it from the list: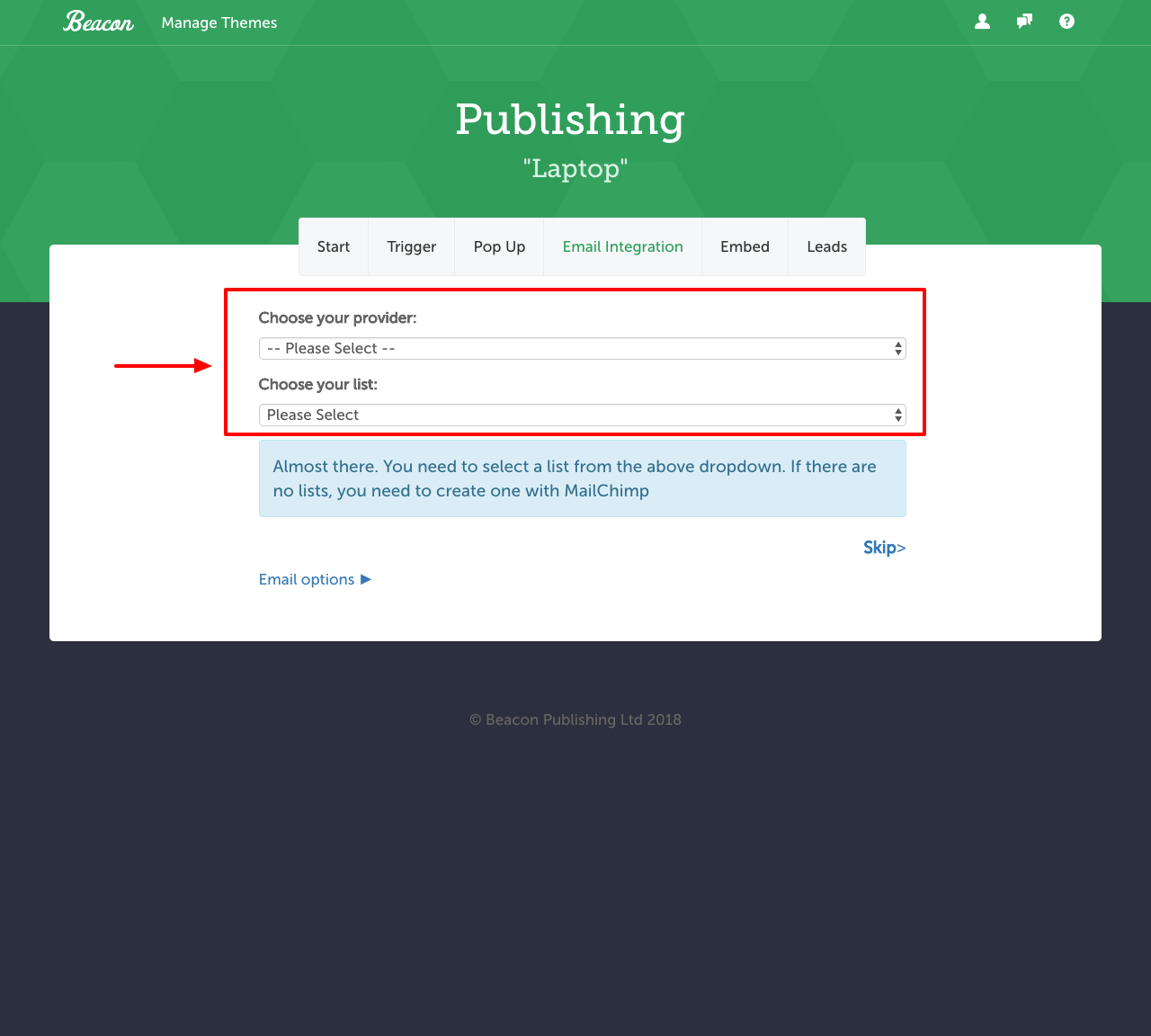 You can also customize the email that is sent to subscribers immediately after they opt-in: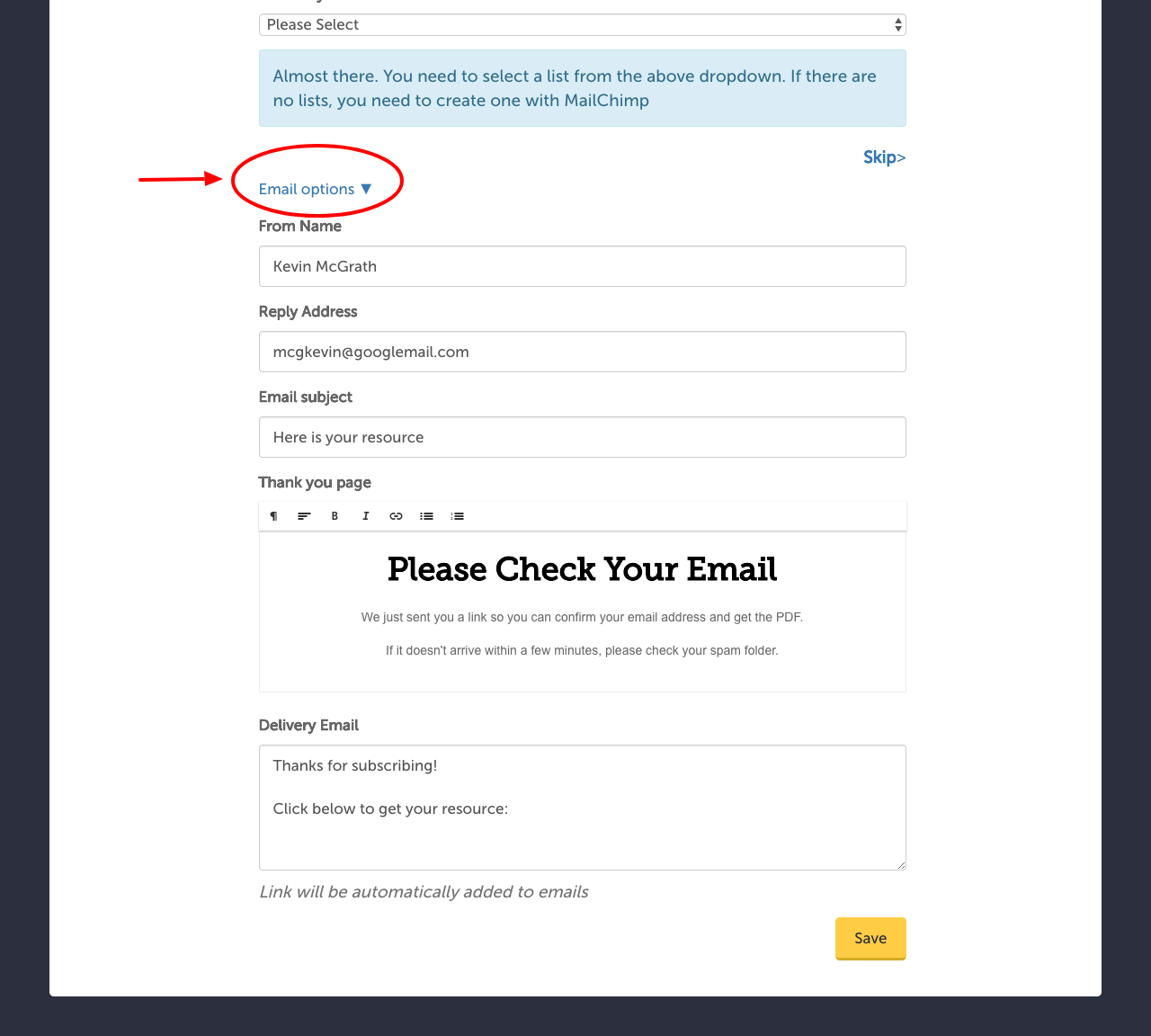 Once you're happy with the content of your email, click 'next'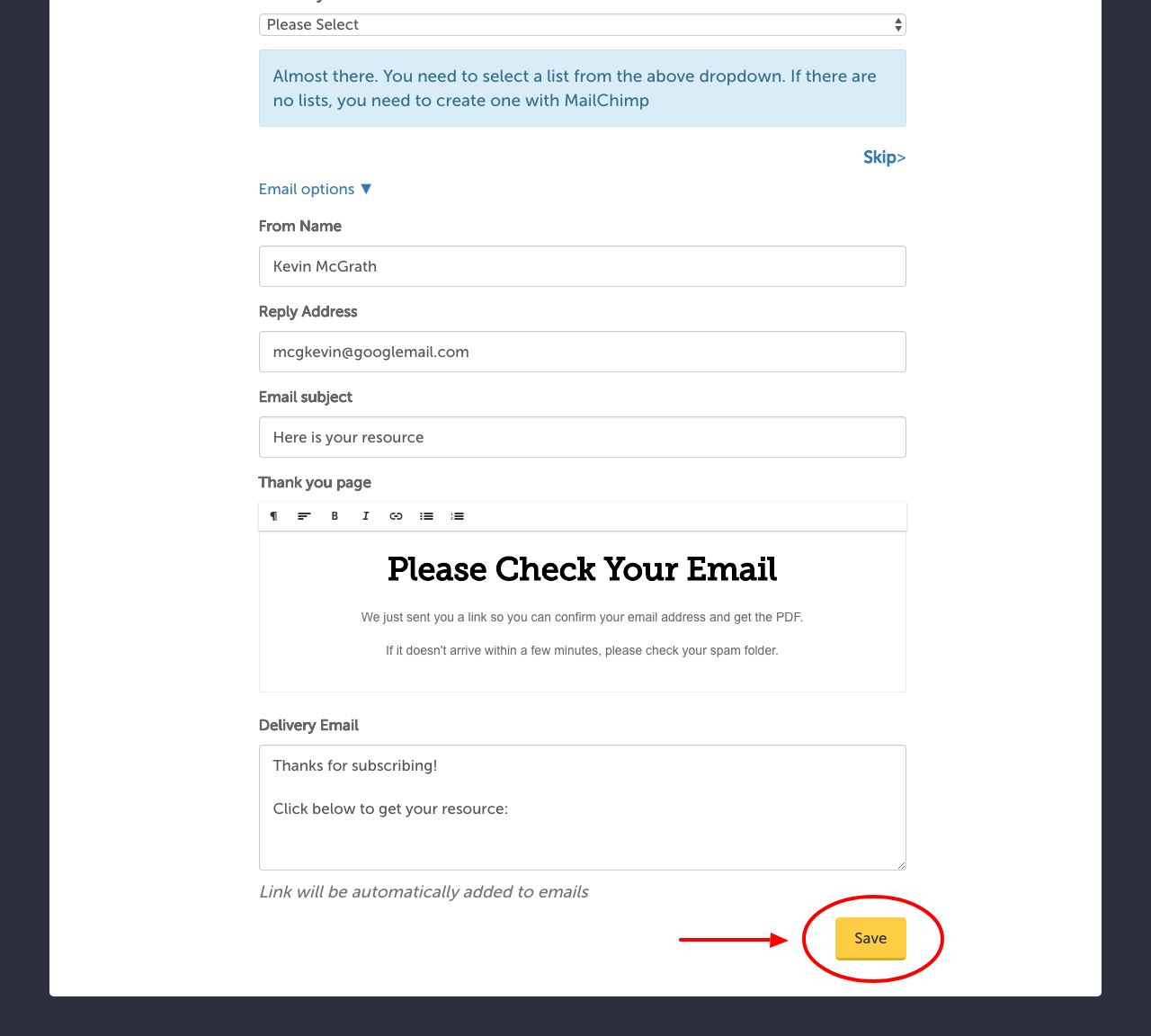 Finally, you just need to copy the embed code shown here: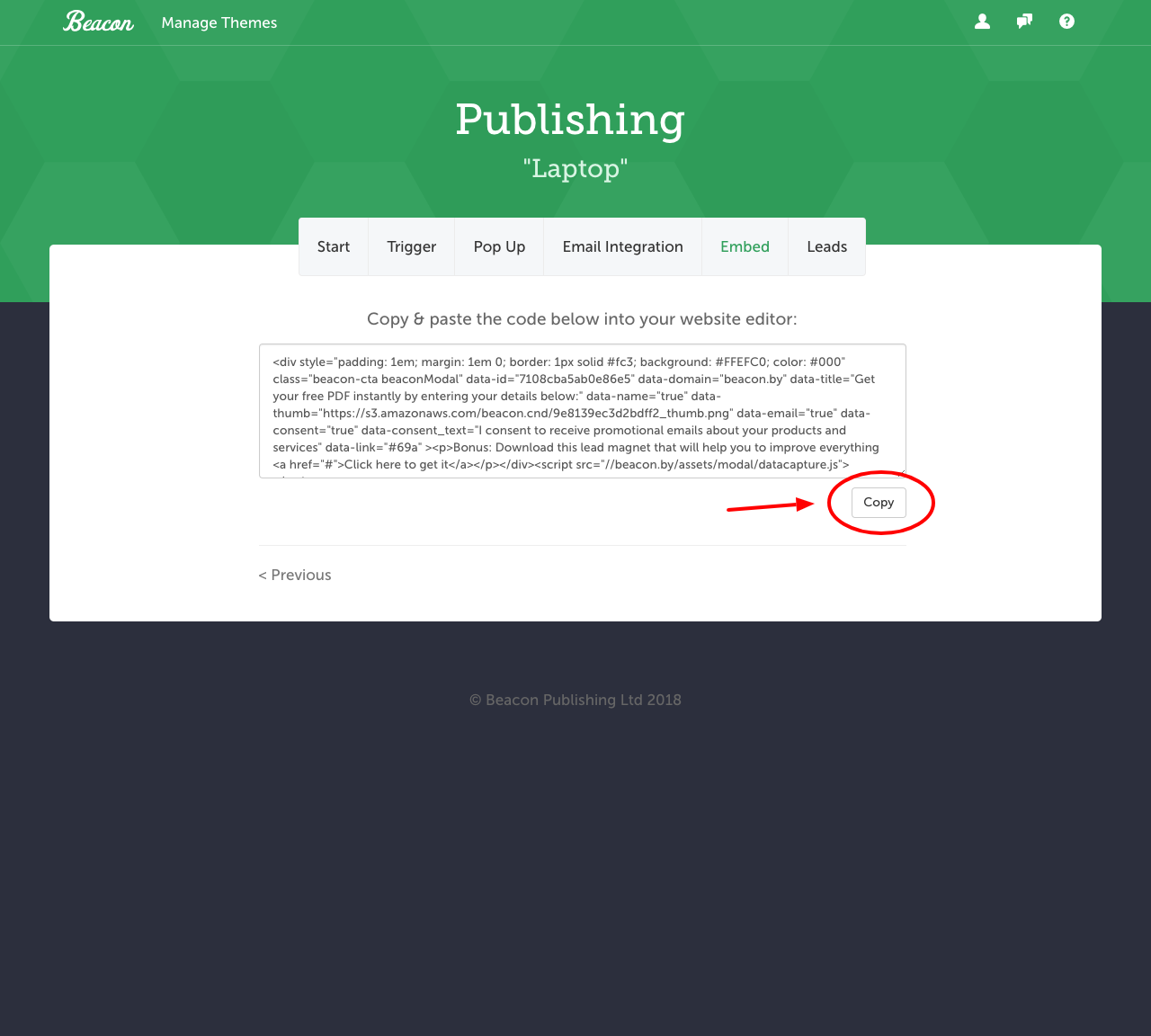 And paste it into the code view of your website editor. In this example we're using WordPress: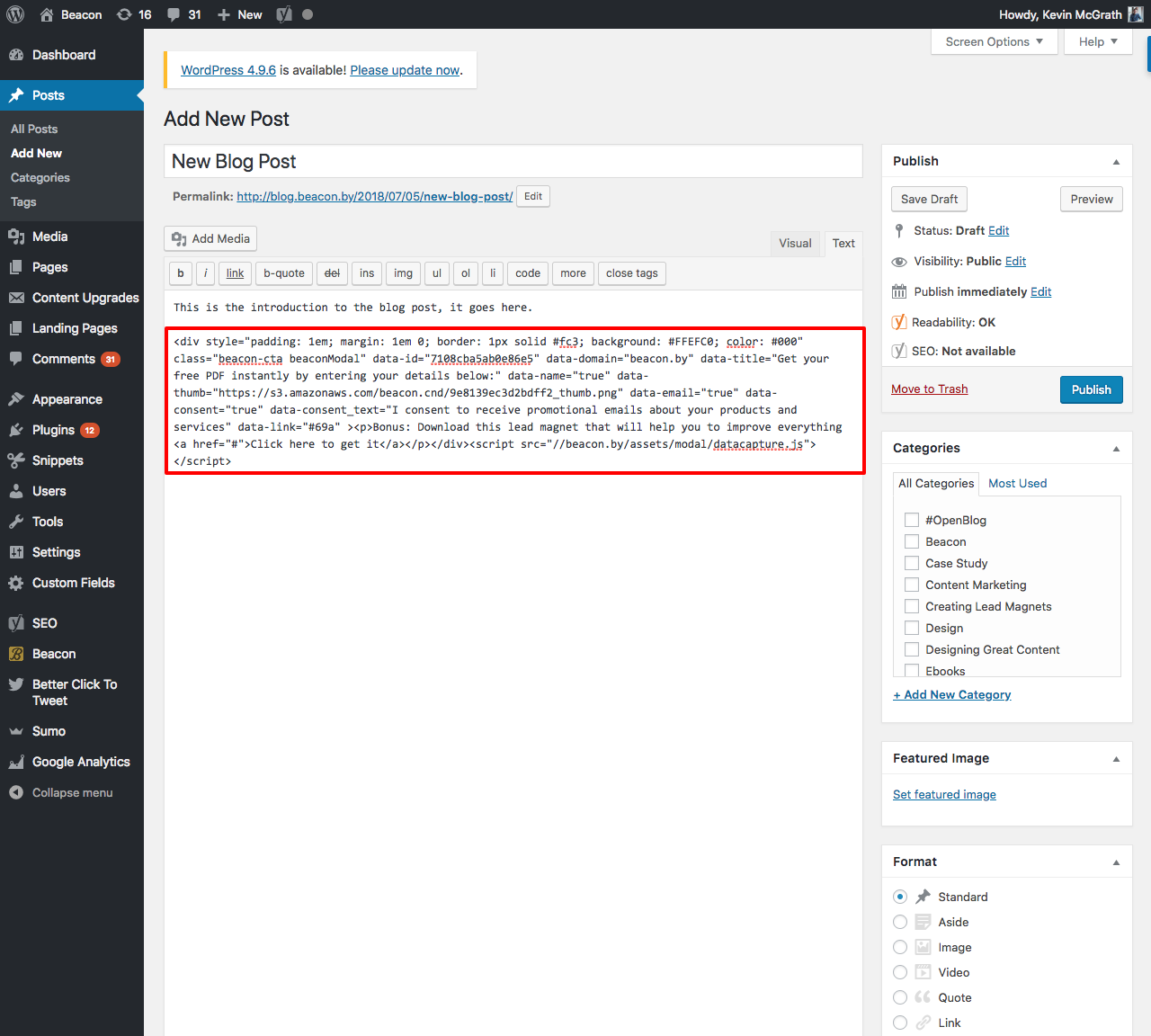 When you're finished just click 'publish' as normal: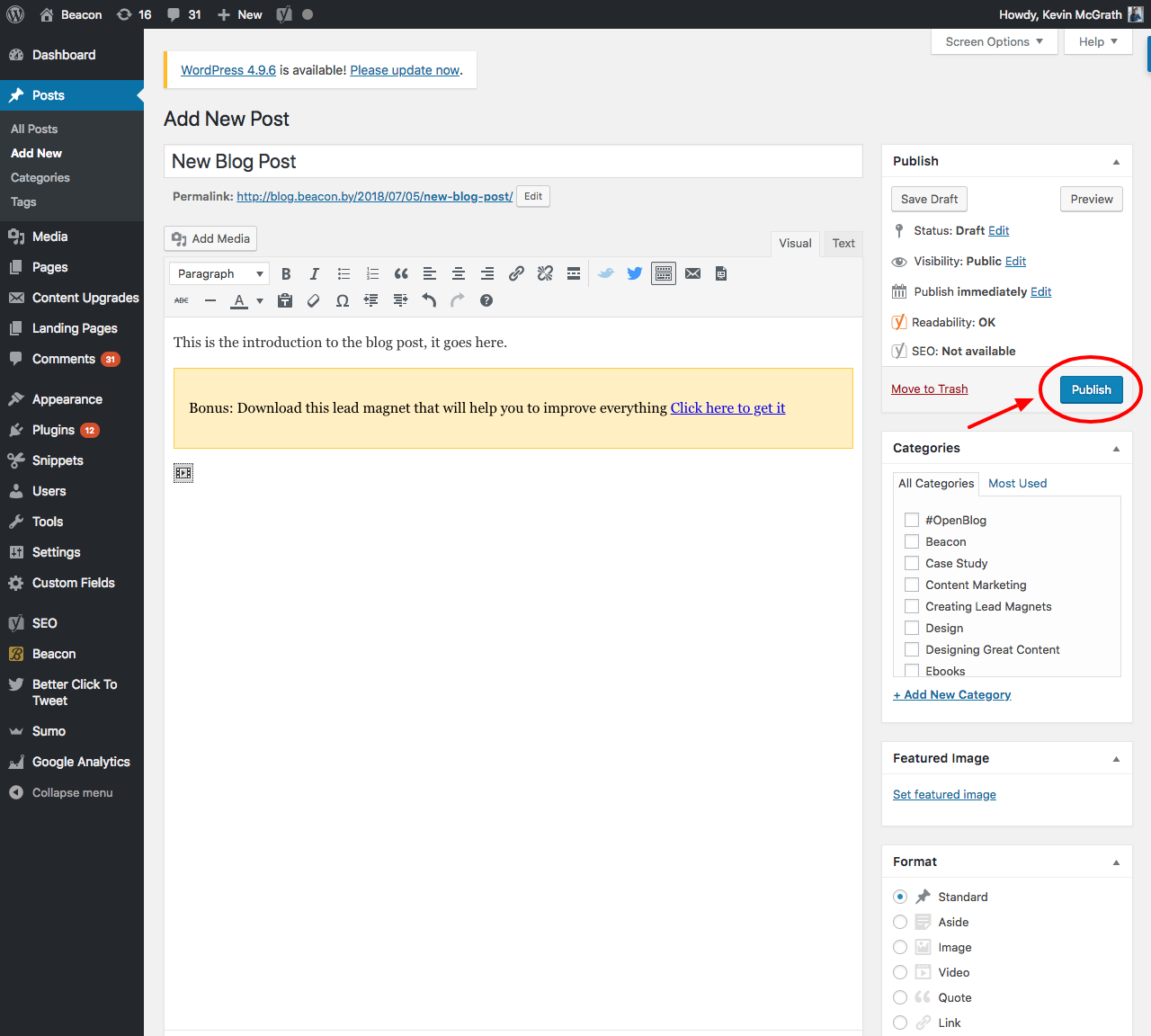 Once your Content Upgrade starts to generate leads you can see a list of all subscribers by clicking the 'leads' link back in Beacon: