What Makes A Good Resource Library?

Last month we launched our very own Resource Library. It's a collection of the eBooks and other lead magnets that we've made over the past few years.
As part of our research when building the library we analysed the websites of 100 high growing tech companies to see if there were any best practices that we should keep in mind when building our own library.
What Is A Resource Library?
If you didn't know, a resource Library is a collection of downloadable files like eBooks or Whitepapers. The goal is to have a central repository of your lead magnets so potential customers can browse and choose which download suits them best.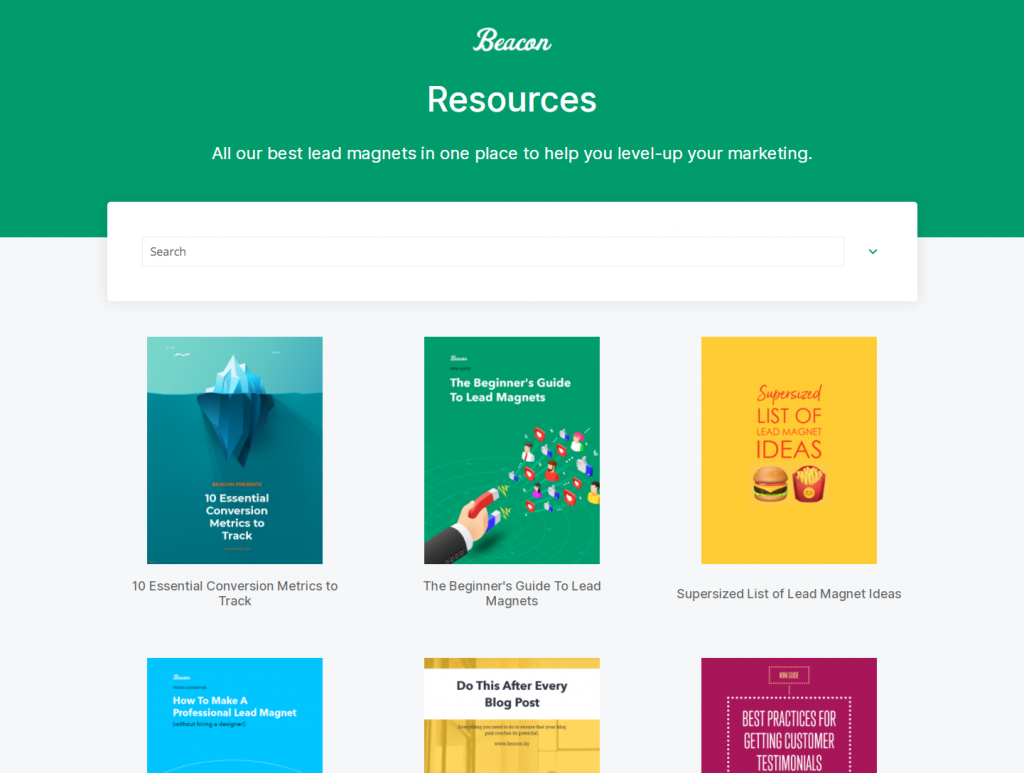 Why Build A Resource Library?
After years of producing lead magnets without the need for a resource library, why did we do it now?
Centralization
Lead magnets are generally scattered throughout various marketing channels. Some will be on campaign specific landing pages, some might be linked to from individual blog posts.
By organising all our lead magnets into one central location customers can easily find legacy resources without having to hunt them down. This not only saves our customers time but helps ensure that the resources are actually put to use.
More Than The Sum Of Its Parts
By collecting so much useful information in one place, the library becomes a resource in itself – a one-stop-shop that provides such value people will share it without thinking:
"Any idea Where can I learn about Digital Marketing?"
"Have you seen the HubSpot Library? Start there — it has everything you need."
Yup, that's a real conversation I had with a customer not so long ago. Now I can send people to our own resource library.
Longtail Leads
Lead magnets are often tied to a specific campaign. When the campaign stops, the leads dry up.
Since the resource library itself is an evergreen resource we have found that older lead magnets generate a consistent level of leads, even when they're not being promoted individually.
The Research
We used SaaS Mag's list of 1000 fastest growing tech companies as the basis for our research and found some interesting patterns.
Do You Need A Library?
72% of the websites we analysed had a resource library to organise their lead magnets.
60% of the websites without a resource library still used lead magnets as part of their lead gen strategy – they just weren't organised centrally.
Takeaway – if you're using lead magnets and you don't have them organised in a central library then you may be missing out on some 'easy leads'.
Multi-Level Filters
68% of resource libraries gave their readers the opportunity to filter resources by at least one category.
In this example the Planview website encourages you to refine their huge library by soultion, product, language or category: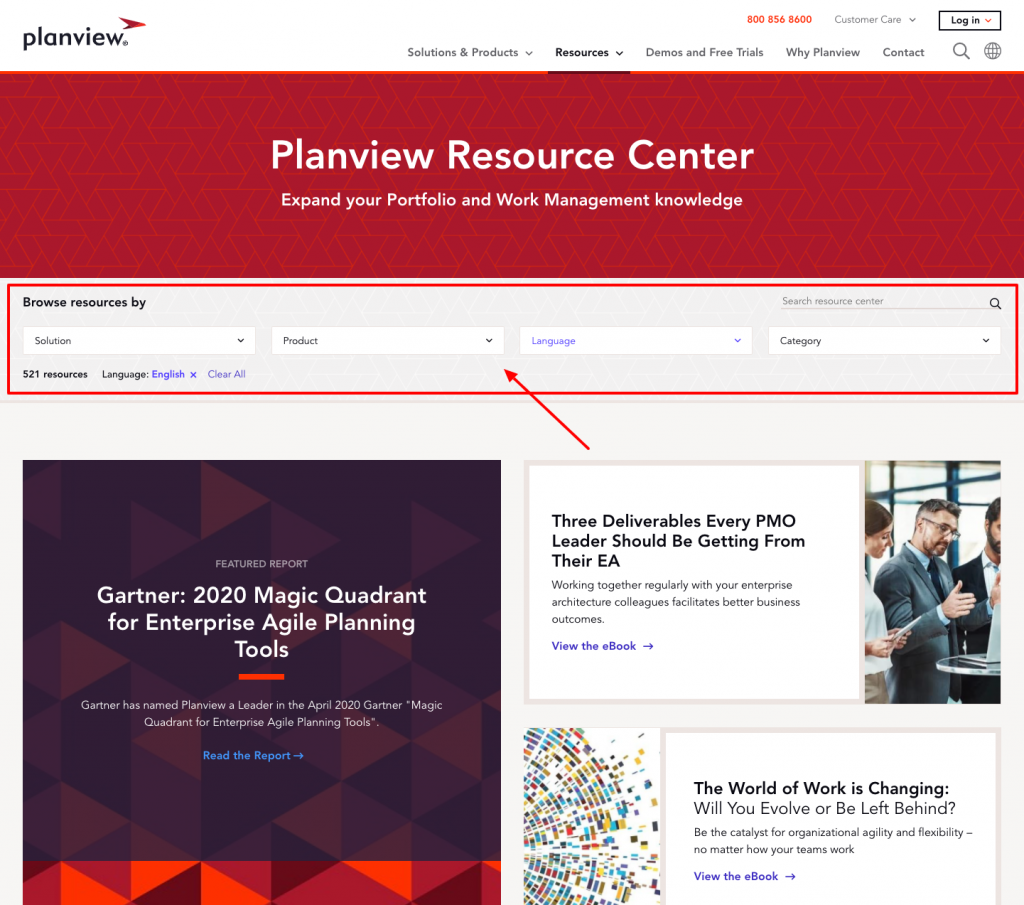 The goal here is to encourage browsing and to help readers who may not be sure exactly what they're looking for. A great example of this is the 'industry' filter: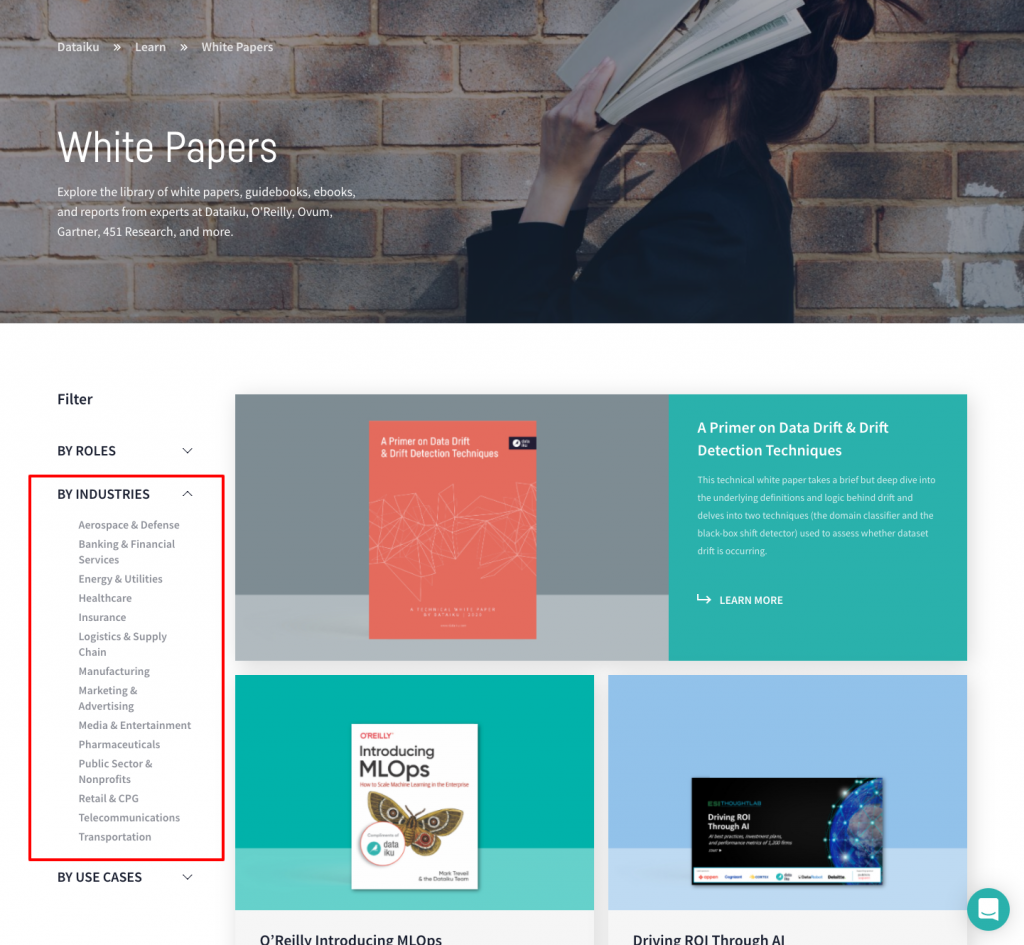 If your company provides solutions for customers in a range of industries then it makes sense to let people refine your resources to the ones that are relevant to them.
Takeaway – When people aren't sure what they're looking for, filters can act as signposts.
Search
Filters might be great for browsing but search is the solution for speed.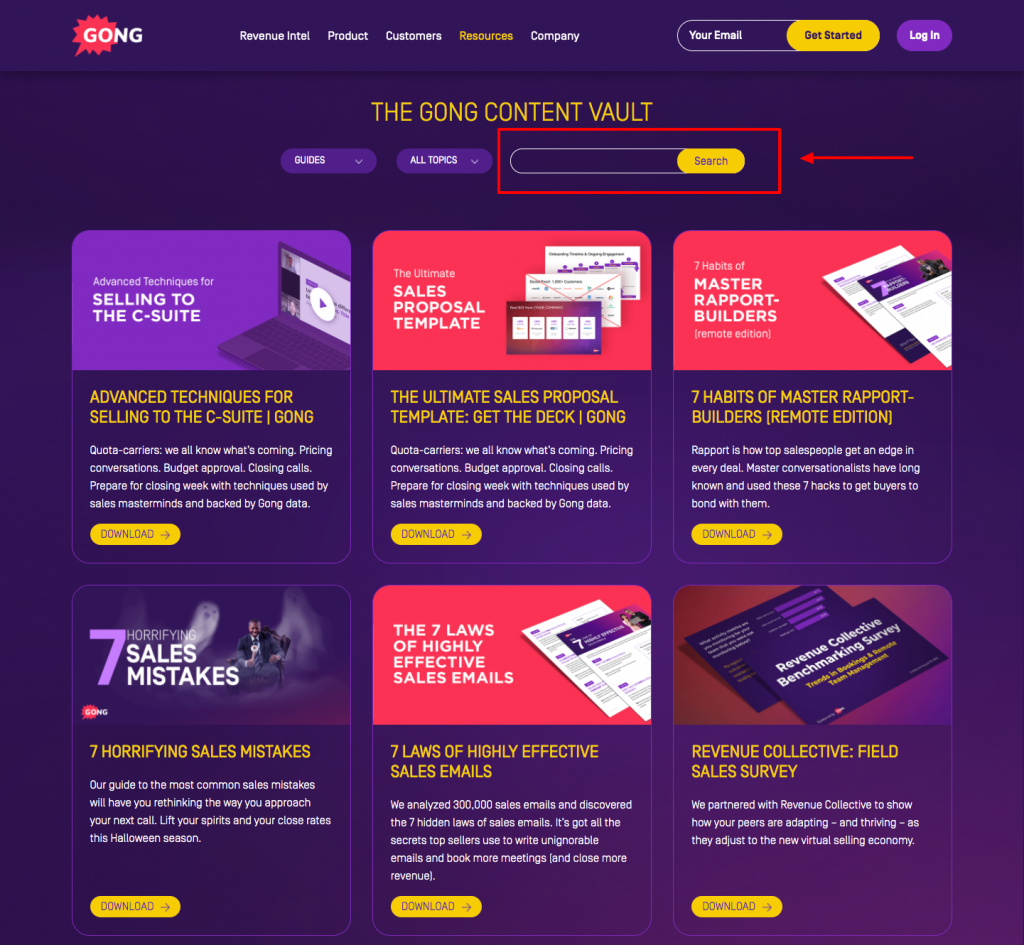 Surprisingly only 28% of libraries offered a search function to help people quickly find what they are looking for. This is despite some of the libraries offering a huge quantity of resources.
It's possible that this is due to technical restrictions instead of personal preference. An internal search on a specific section of a site isn't something that most CMS providers offer as standard.
Takeaway – As your resource library grows in size you'll want to make sure that it remains accessible. Search is the perfect way to achieve that.
Video
It's no surprise that 68% of the resource libraries we analysed included videos as well as text-based resources like eBooks.
With more marketing budgets being spent on video it makes sense to include these resources alongside traditional lead magnets like Whitepapers.
Webinar replays were a particularly popular use of video in resource libraries. Giving customers the opportunity to watch webinars at their leisure means more people are like to watch in the long-term.
Takeaway – Videos can be an easier way to consume content for many people so don't forget to include them in your resource library.
Want To Make Your Own Resource Library?
If you're reading this post thinking, "huh, I could really use my own resource library" then today is your lucky day! We're working on something exciting to help you do just that.
Opt-In Enabled
85% of the resource libraries we analysed required some type of contact details in order to view the resource.
To be honest I thought this would be higher!
For most companies lead magnets have one purpose – to generate leads! If you're giving the resource away without an opt-in form then you have no way to stay in touch with the person who downloaded it.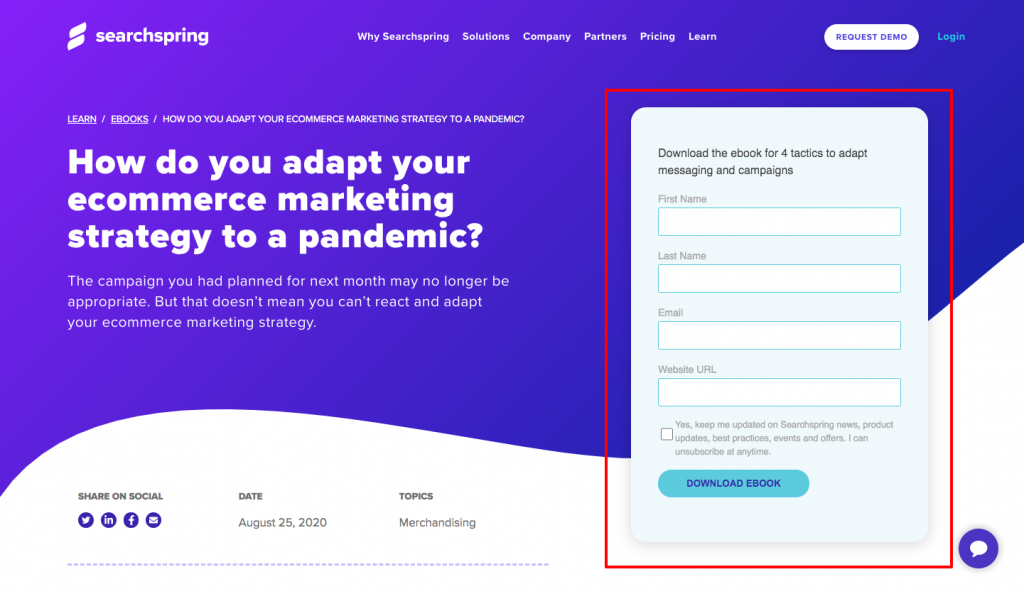 It's hard to speculate on the exact reason why a company might offer their resources without an opt-in form – maybe the lead isn't the most important metric and they just want the content to be read.
I know for sure that some sites prefer to use alternative methods like chatbots to start the conversation with customers.
Takeaway – if you're not using opt-in forms with your lead magnet then be sure to use an alternative method like chatbots.
Conclusion
If you're already using lead magnets as part of your marketing strategy then a resource library seems like a no-brainer. The hard work is in the actual creation of the lead magnet – once that's done the simple act of saving it in a library gives you more leads in the long-term and your customer more convenience.
And remember – if you want to build your own resource library then we can help