A checklist is a series of actionable tasks that help the reader to implement a particular strategy. They are incredibly valuable lead magnets because they are so helpful to readers.
Click here to see an example of the kind of Checklist we'll be making
Let's get started.
Get a Free Beacon Account
If you don't already have one then grab a free Beacon account here.
Beacon automates many of the more time consuming tasks involved in creating a lead magnet, including design, formatting, and even writing content.
Create a New Lead Magnet
Once you have created your free Beacon account you will be presented with a choice of lead magnets to create. For this lesson we will be picking the "Checklist" lead magnet.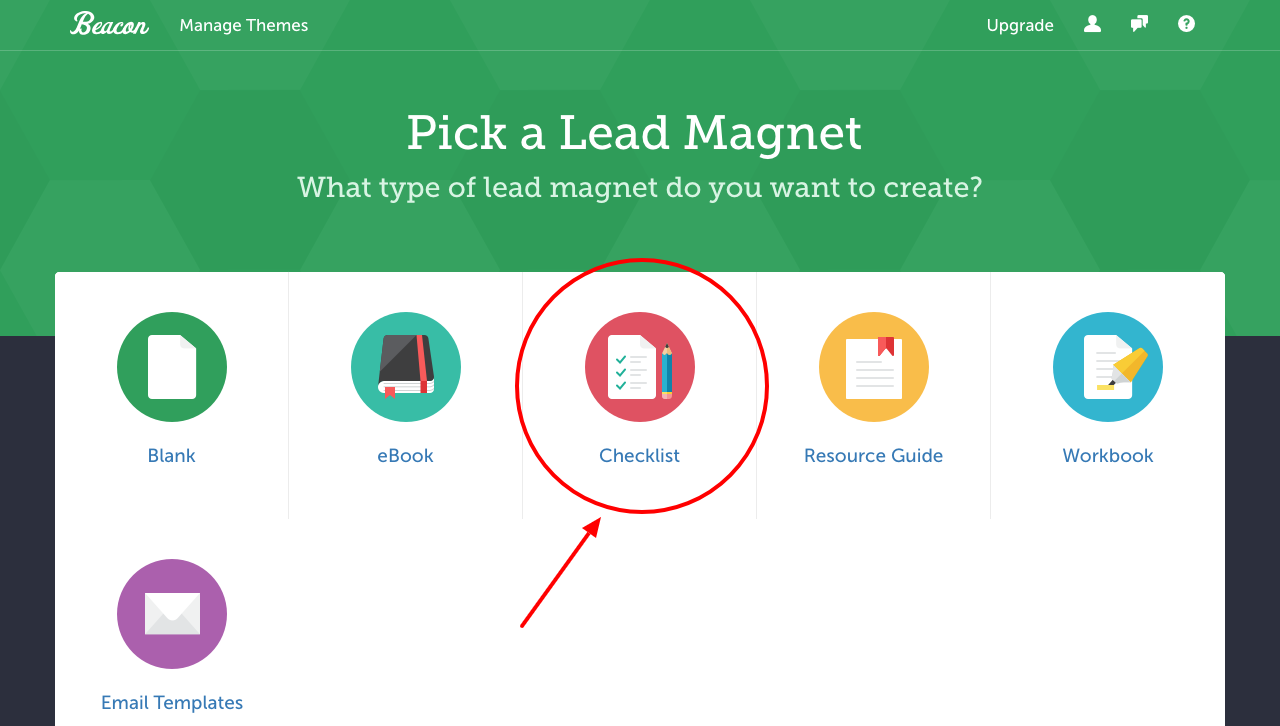 Next, choose "No" when asked if you want to import content from your blog.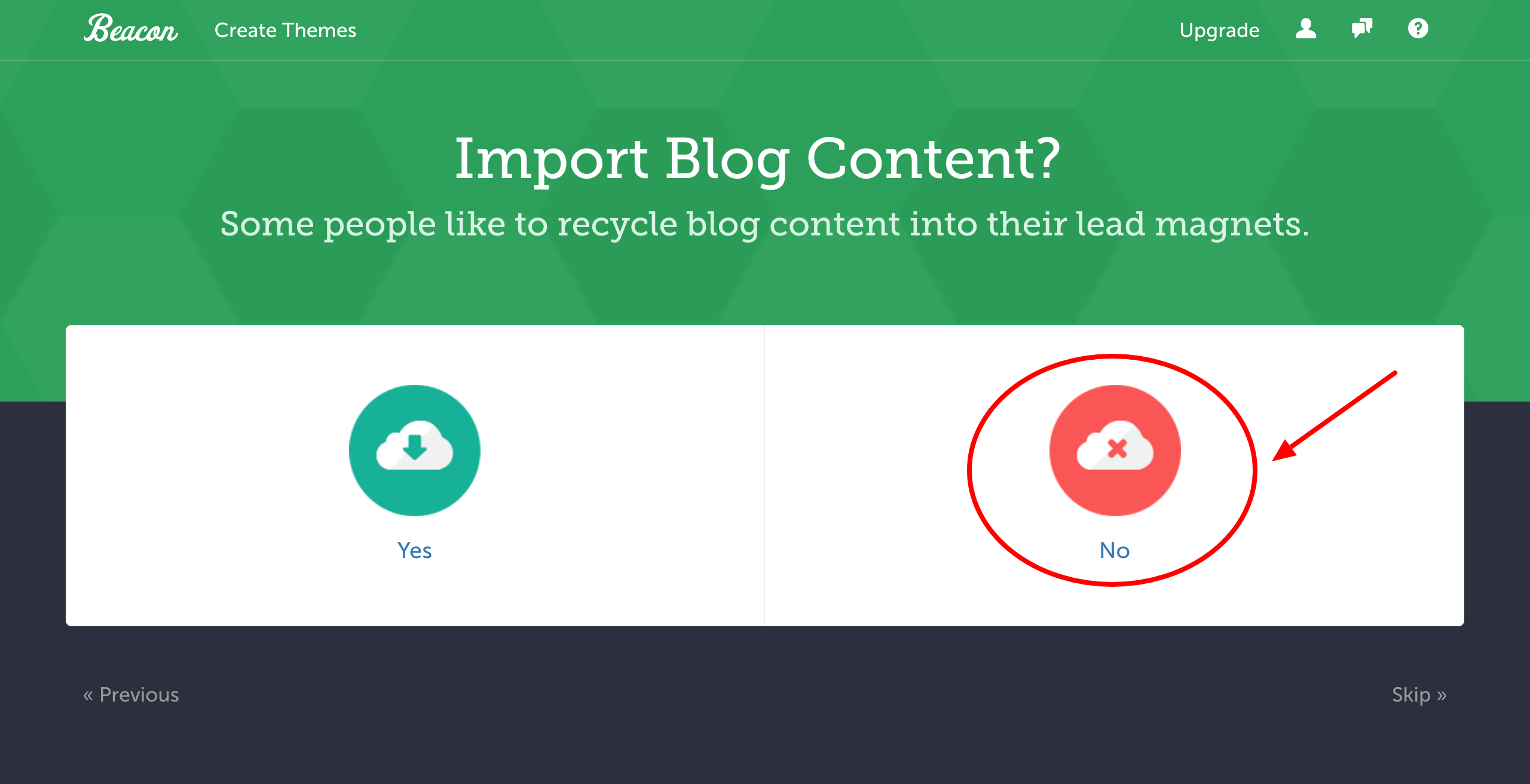 Choosing a Design Theme
This is the fun part. Beacon comes preloaded with professionally designed templates that are fully customizable.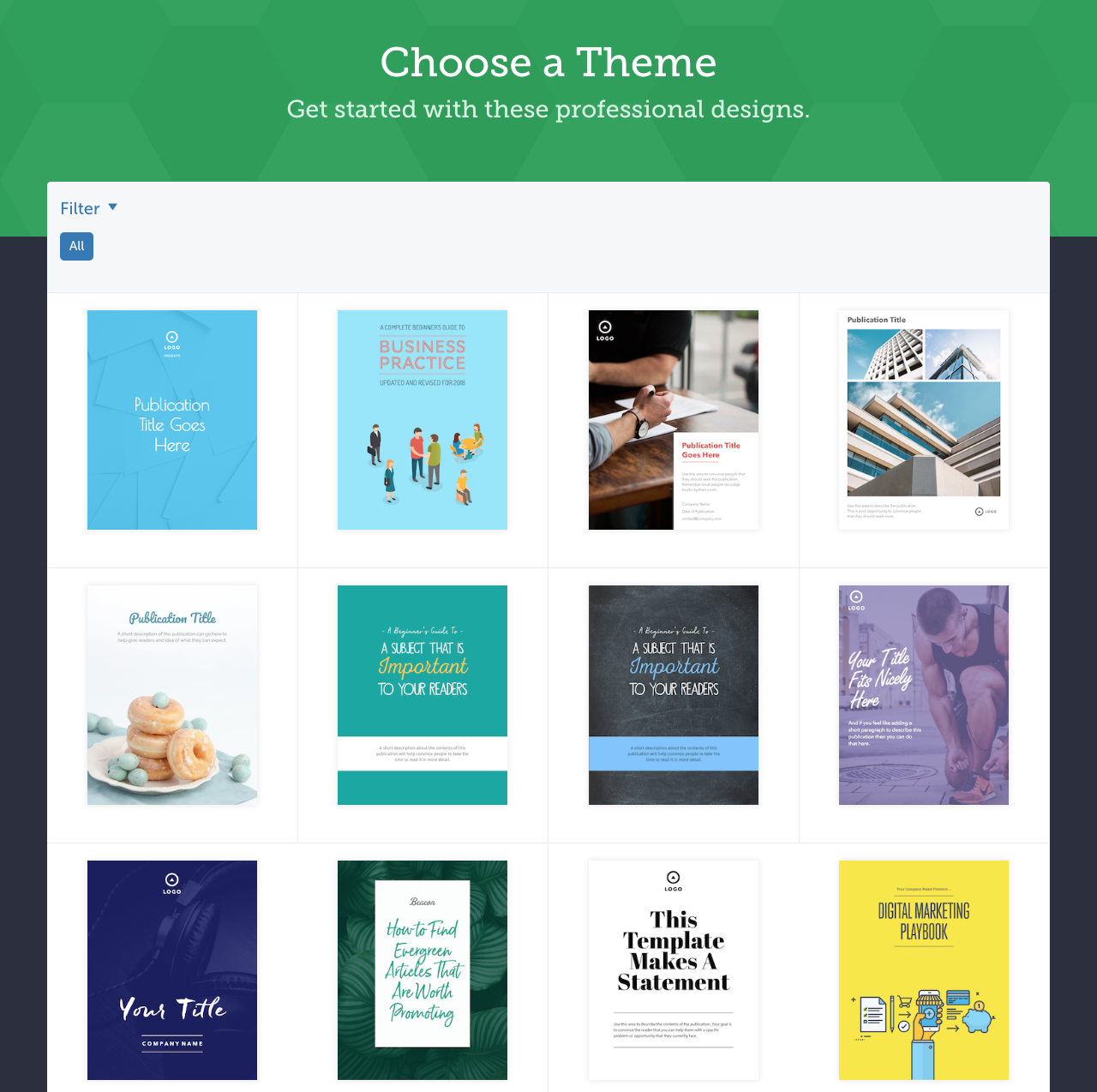 If you can't find something that is 100% right then don't worry. The trick is to pick a template that is close to the vision you have in your head for the Checklist. This way you can make minor adjustments to suit your brand rather than starting from scratch with a blank canvas.
Formatting Your Checklist
At this stage your Checklist is 90% completed. We can see a preview of the finished product on the right hand side.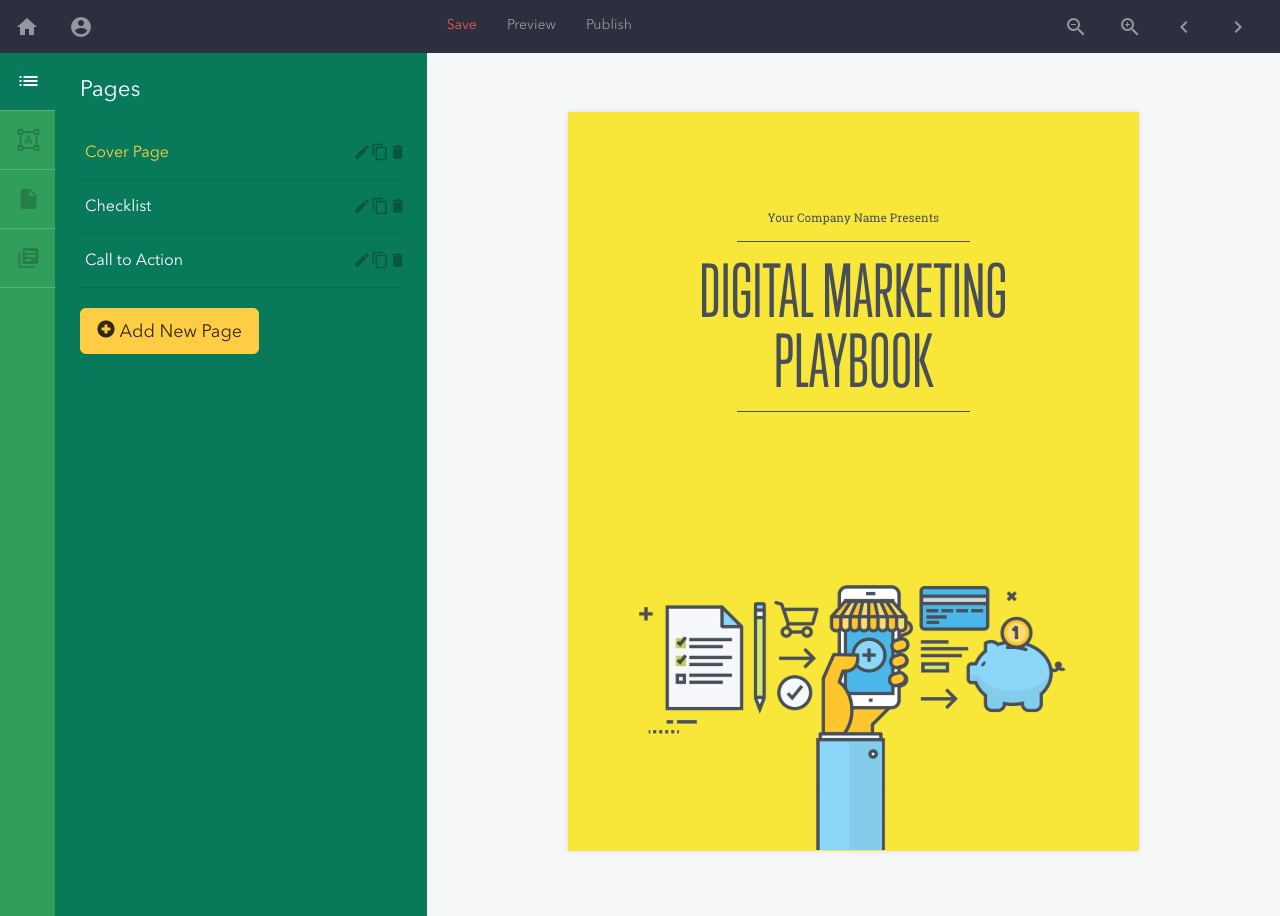 As you can see by clicking on the 'pages' tab, your Checklist consists of three pages:
Cover page – helps to give an impactful first impression
Checklist page – this is where we will list the tasks needed to complete the checklist
Call to action page – so you can promote your paid products and services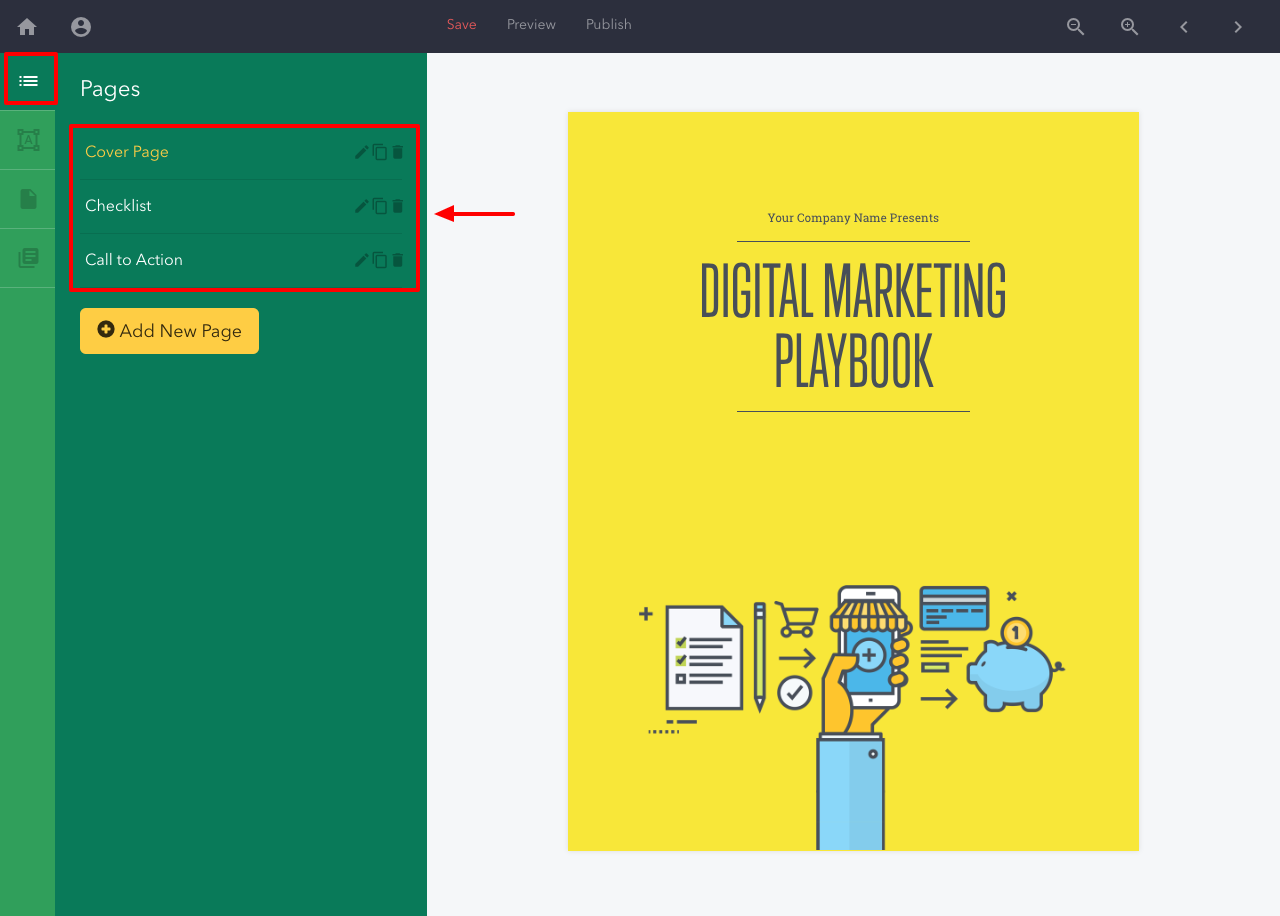 Cover Page
The cover page of your Checklist is important because it is the first thing that the reader will see. This is your chance to convince the reader that this checklist will be helpful to them.
To change the title of your Checklist, select the text in the right hand preview area and replace it with your own text.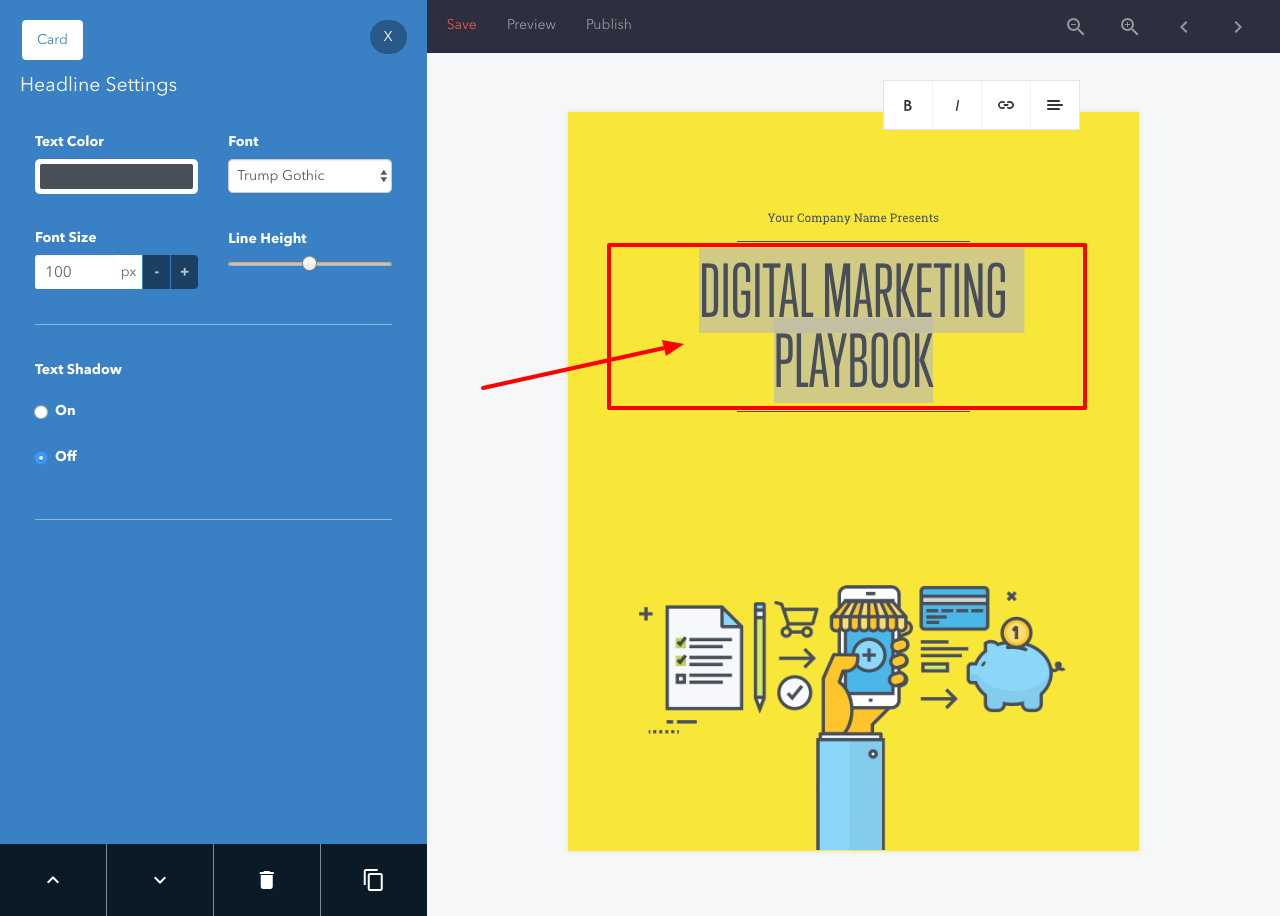 A Checklist title should be descriptive so people know exactly what they're getting:
Pre launch blogging checklist
Or
Social media profile checklist
Checklist Page
Once you have settled on a good summary for the cover page, you can move on to the main part of the Checklist. Click on the 'right arrow' to navigate to the next page.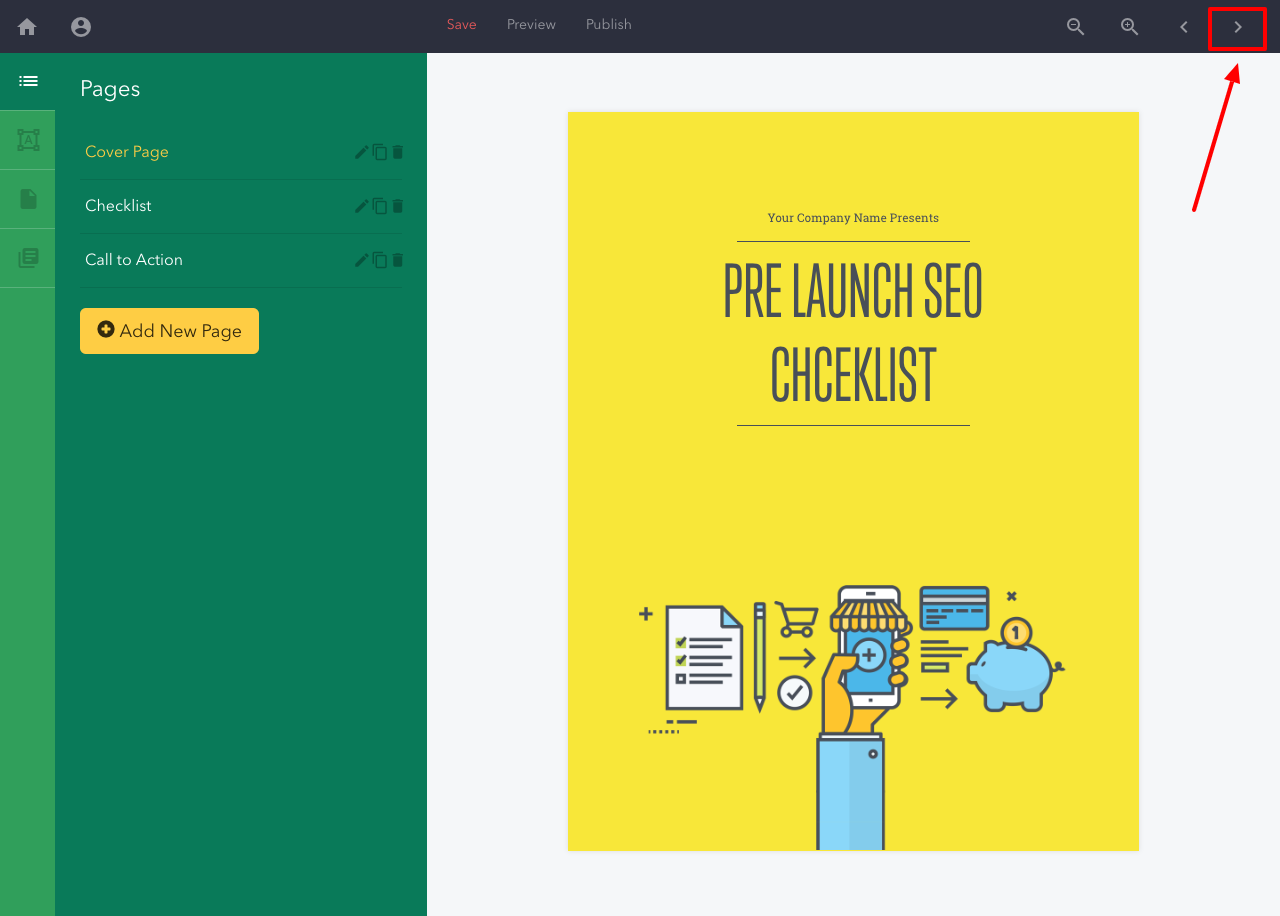 What Content Should You Include In A Checklist?
Creating the content for a checklist is easier than you think. To begin, find a blog post that covers the subject of your checklist – instructional or 'how-t0' blog posts work really well for this.
Next, simplify the post so that it is just a series of bullet points. Then remove any points that aren't actionable. Finally, split the list into several numbered groups.
Adding Your List
As you can see from this screenshot, Beacon has already added in some sample content to get you started.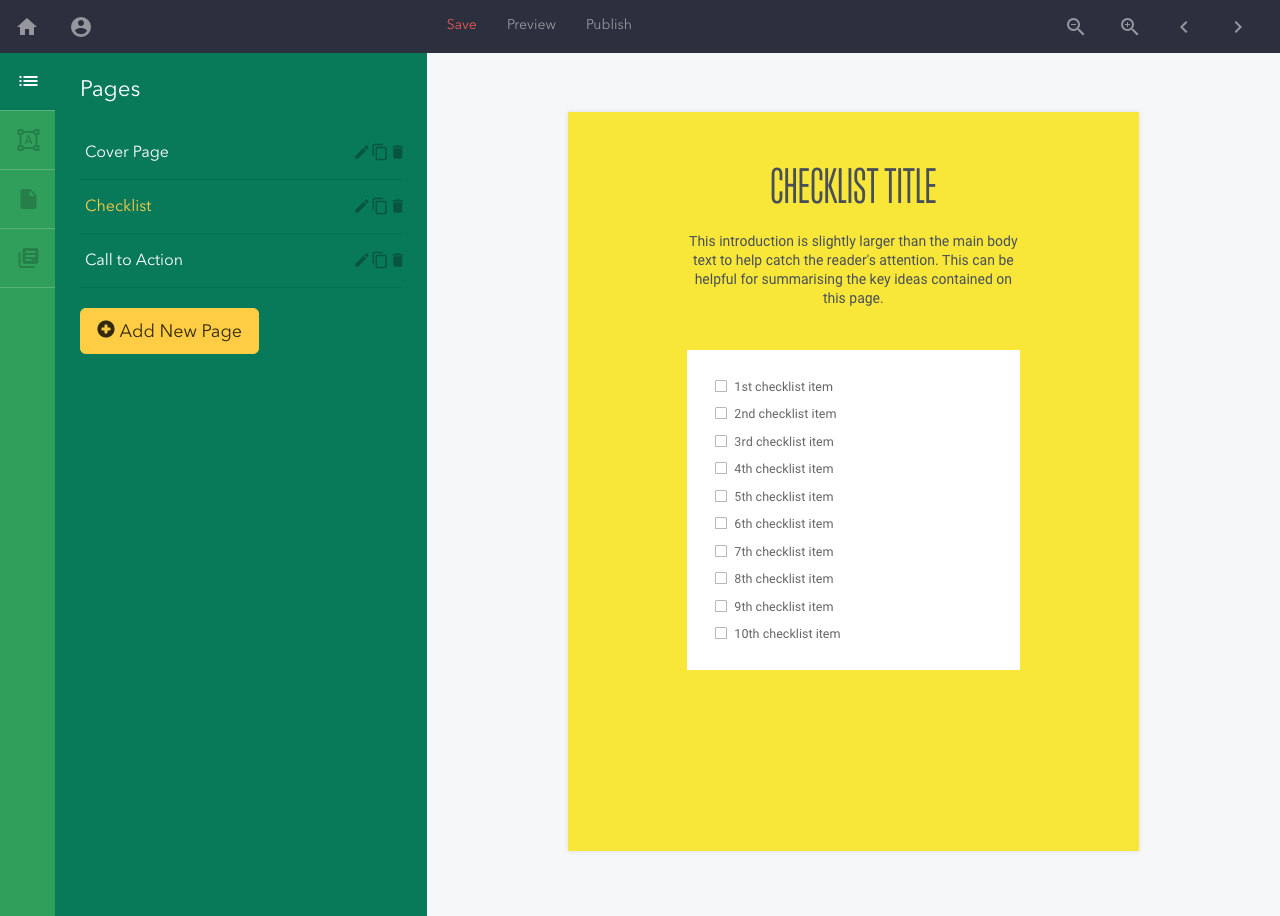 All this text can be changed by highlighting and deleting the placeholder content on the right hand side.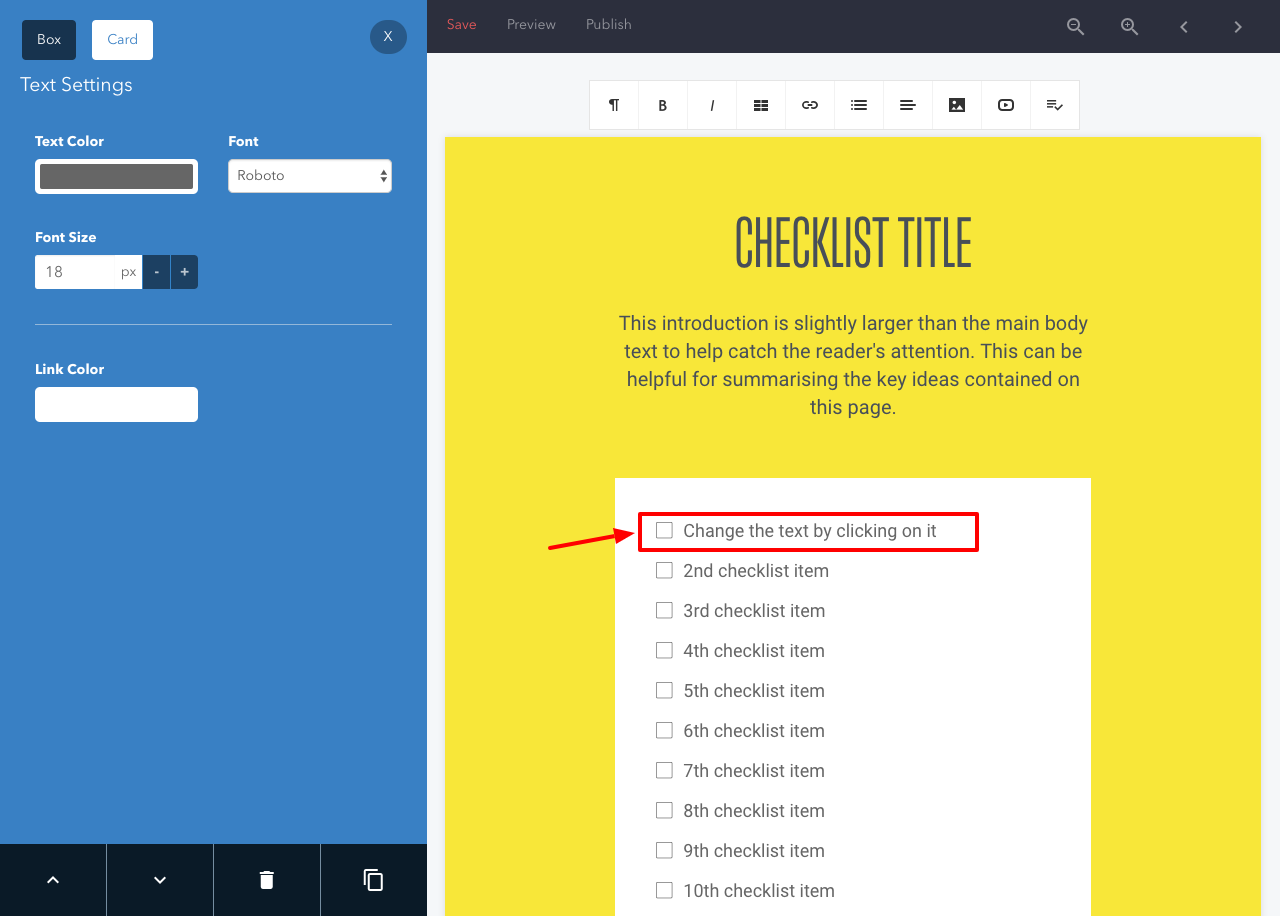 Call To Action Page
When you have added all your checklist items, you can proceed to the call to action page.
A lead magnet should always act as a stepping stone towards some of your paid products or services. You should use this call to action page to nudge prospects towards those premium offerings.
In this example, we're encouraging people to book a free consultation on our website:
Publish Your Lead Magnet
Once you are satisfied with the content and appearance of your Checklist you can publish it by clicking the 'publish' link at the top of the screen.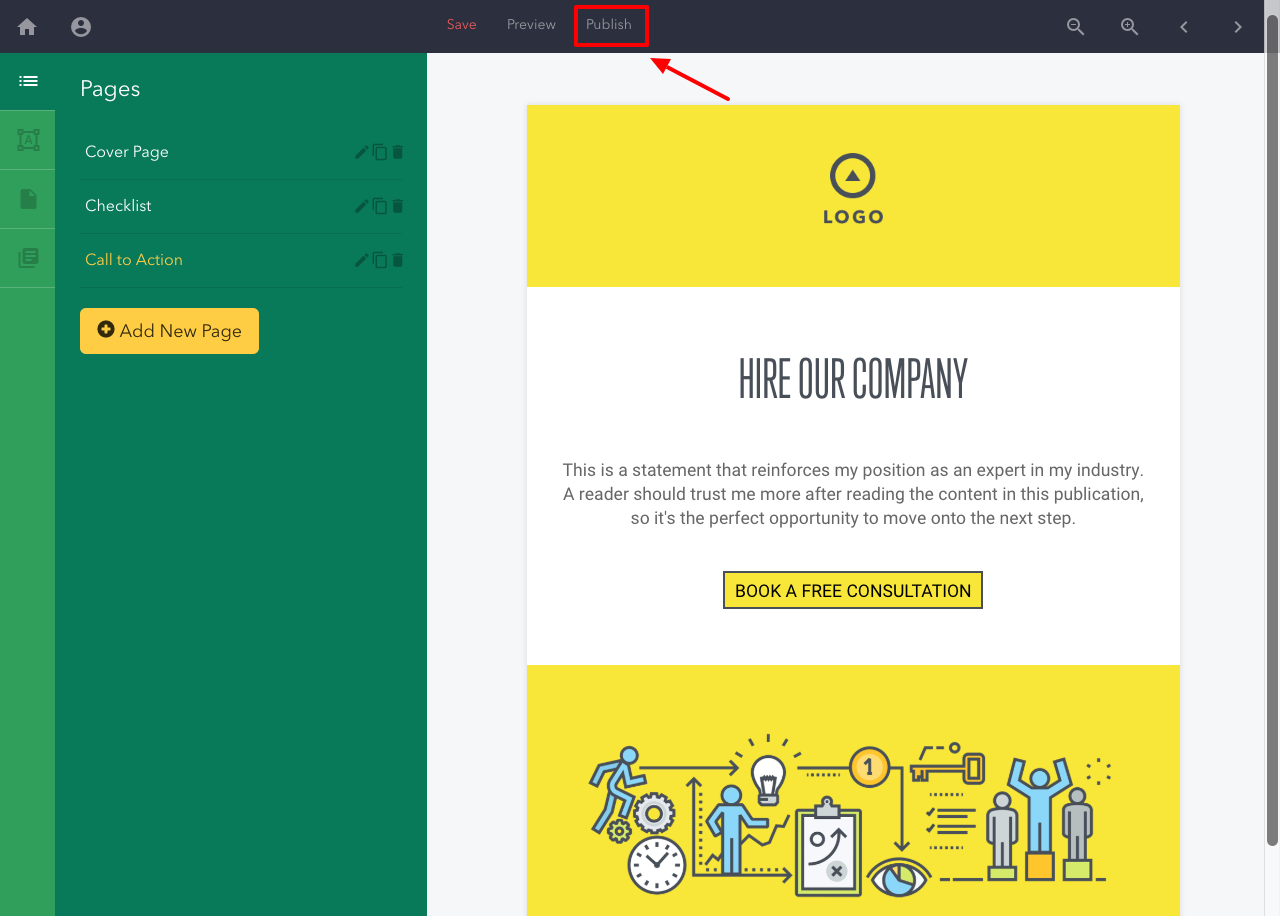 A new screen will appear where you can change the URL of your Lead Magnet. Once you're happy with this just click the yellow publish button: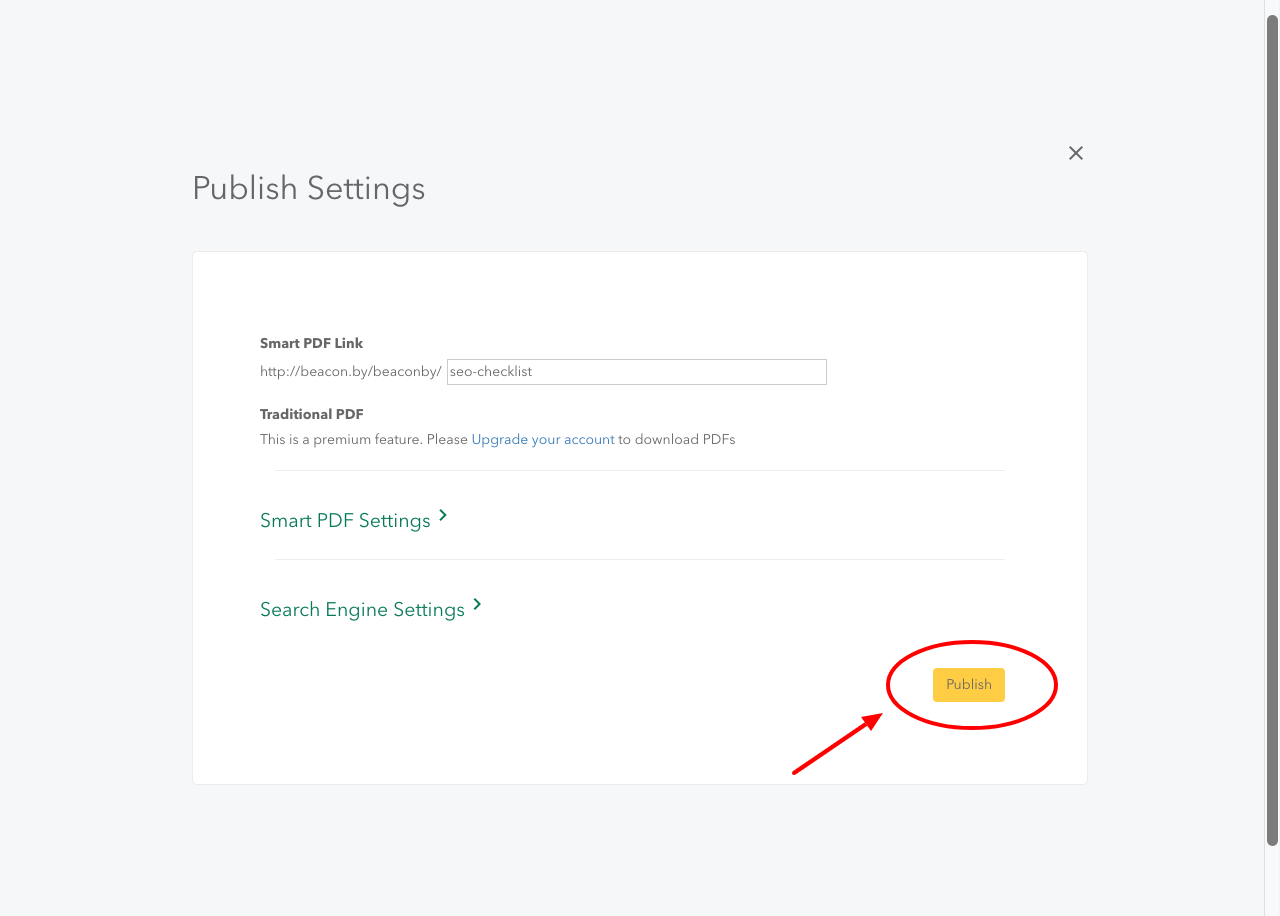 Now you can click the link to view your Checklist: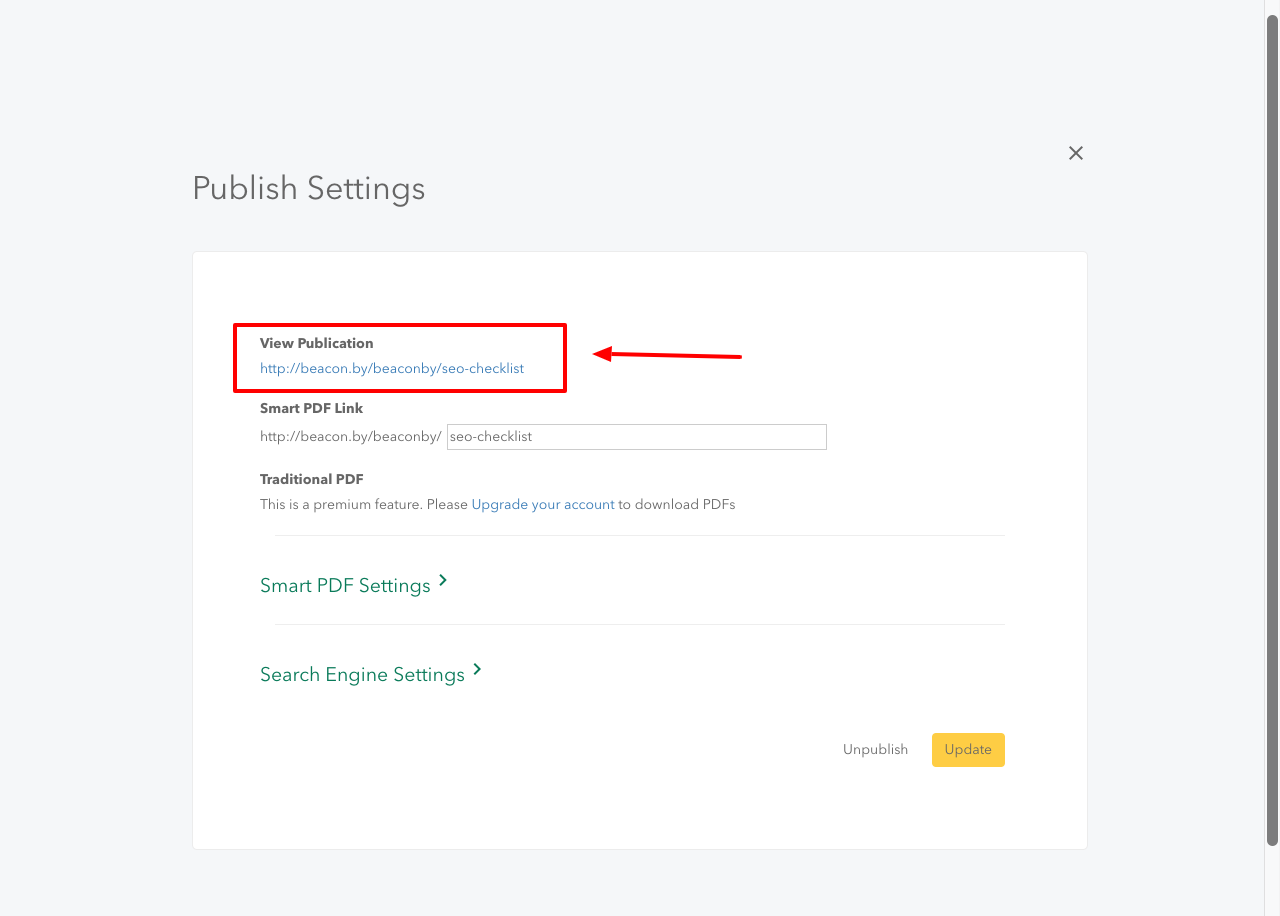 Summary
That's it. In just a few minutes we have been able to create a professionally designed Checklist that can be used as a lead magnet. Since these are so straightforward to make you should offer checklists to any instructional blog posts that you may have in you archives. This way you can improve the conversion rates of content that already exists.